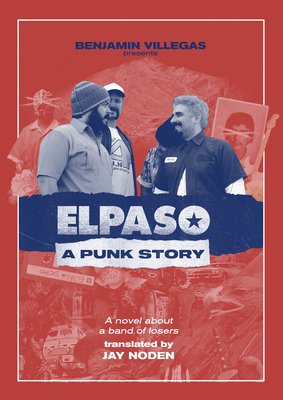 Elpaso
A Punk Story
Paperback

* Individual store prices may vary.
Description
In 2015, Benjamin Villegas traveled to Texas in an attempt to write the biography of a music group that could have changed the history of rock: ELPASO, a Chicano band from the U.S.-Mexico border with a punk sensibility, a long since-defunct crew, and little left to remember it by but a suitcase of fanzines and one-off recordings.
This is the story of one of the many bands that will never appear in rock n' roll history books, but is at the core of the scene; a band that earned its stripes from sweaty fans and self-taught rock aficionados in basements, garages, and small venues across the country. This is the story of two kids who came together to embrace the punk ethos of the 80's and be a part of the rock n' roll revolution sweeping the US, a world of the Ramones, Black Flag, and, of course, ELPASO.
Deep Vellum Publishing, 9781646050611, 200pp.
Publication Date: August 17, 2021