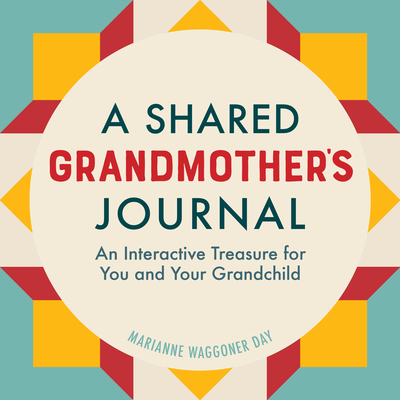 A Shared Grandmother's Journal
An Interactive Treasure for You and Your Grandchild
Paperback

* Individual store prices may vary.
Description
A generational journal for thoughts, memories, feelings, and more
Grandmothers share a special bond with grandchildren, and here's a journal that lets the two generations truly know each other. A Shared Grandmother's Journal provides a beautiful, interactive experience where grandmothers can connect with grandkids through topics ranging from favorite traditions, childhood stories, and more.
Engaging and thoughtful writing prompts and topics are the backbone to this wonderful, shared grandmothers journal. It will also give grandkids a window into the life and wisdom of their beloved grandmother. Use it to establish a keepsake of memories from years gone by, as well as to record in-the-moment thoughts and feelings.
A Shared Grandmother's Journal includes:
All grandkids--This grandmothers journal works with all genders of grandchildren.
Chat and compare--Clever hypothetical premises allow both generations to compare fun subjects together.
For every age--From kids to adults, this journal works for everyone.
This grandmothers journal has what you're looking for and more. The gap between generations just got much smaller.
Rockridge Press, 9781646110247, 162pp.
Publication Date: December 10, 2019
About the Author
MARIANNE WAGGONER DAY is the author of Camp Grandma: Next-Generation Grandparenting-Beyond Babysitting. She started Camp Grandma for her four grandchildren and created activities and lessons from what she learned in her work life. You can reach Marianne by emailing her at marianne@campgrandma.com.