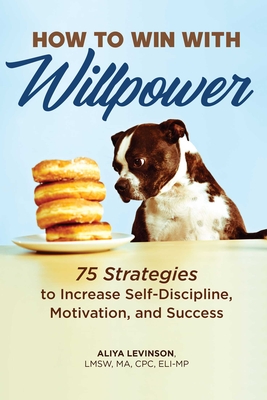 How to Win with Willpower (Paperback)
75 Strategies to Increase Self Discipline, Motivation, and Success
Rockridge Press, 9781646113279, 186pp.
Publication Date: February 25, 2020
* Individual store prices may vary.
Description
Where there's willpower, there's a way--strategies for self-control
Willpower, for most, is a refined skill set needed to succeed in life. How to Win with Willpower provides a roadmap to managing this inner strength. From your diet to life in general, you'll find ways to reach your goals faster by eliminating roadblocks like procrastination, temptations, and waning motivation--and embracing positivity.
Your personalized program begins with understanding willpower and learning how to form a habit. After grasping the basics, follow 75 bite-size, proven strategies to success. Each lesson comes with an explanation of a particular method, followed by a how-to section, filled with pragmatic advice to quickly put you in the driver's seat of your own mind.
Harness willpower using:
The S.M.A.R.T. method--Focus on specific, measurable, attainable, realistic, and time-bound goals, and watch your willpower objectives become more actionable.
Tips and exercises--Learn how to embrace positive feelings by writing a quick thank you note or email to someone once a day.
Be accountable--Discover how interactive journaling encourages you to document your weaknesses and goals on paper--so you can focus on eliminating them.
How to Win with Willpower is your guide to quickly, easily, and successfully gaining control over your life with long-term results.