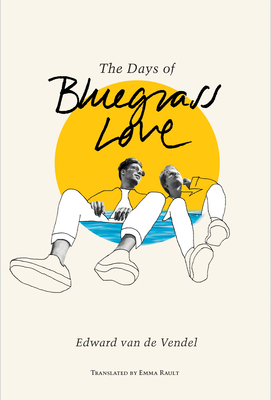 The Days of Bluegrass Love
Hardcover

* Individual store prices may vary.
Description
Tycho Zeling is drifting through his life. Everything in it – school, friends, girls, plans for the future – just kind of . happens. Like a movie he presses play on, but doesn't direct.

So Tycho decides to break away from everything. He flies to America to spend his summer as a counselor at a summer camp, for international kids. It is there that Oliver walks in, another counselor, from Norway.

And it is there that Tycho feels his life stop, and begin again, finally, as his.

The Days of Bluegrass Love was originally published in the Netherlands in 1999. It was a groundbreaking book and has since become a beloved classic throughout Europe, but has never been translated into English. Here, for the first time, it is masterfully presented to American readers – a tender, intense, unforgettable story of first love.
Praise For The Days of Bluegrass Love…
"Originally published in 1999 and translated from the Dutch, I'm thrilled to recommend the best gay romance I've read since Boyfriend Material! This swoon-worthy classic has been a hit across the pond for good reason! It's tender, intense, heartbreaking and exhilarating. In this novel, teens fall in love at summer camp. Their love story makes for an amazing read." -LitHub, Jacque, Books Are Magic

"...a sensitive portrayal of sexual awakening and queer first love… Van de Vendel's compact, deeply introspective tale follows a sedate pace, and the narrative's subdued approach to conflict allows the boys' tentative identity exploration to flourish sans traumatic upheaval." - Publishers Weekly
Levine Querido, 9781646140466, 208pp.
Publication Date: May 17, 2022
About the Author
Edward van de Vendel has been a school principal, founder, and teacher. He has won many of the highest prizes for children's literature in the Netherlands, including the Golden Kiss Award for The Days of Bluegrass Love and its two sequels. He has been nominated four times for the international Astrid Lindgren Memorial Award. Edward lives in Amersfoort, and travels widely.

Emma Rault is a writer of creative non-fiction and an award-winning translator from German and Dutch. She lives in Los Angeles.