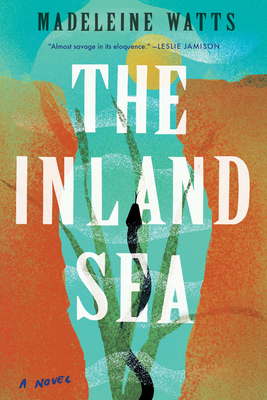 The Inland Sea
A Novel
Paperback

* Individual store prices may vary.
January 2021 Indie Next List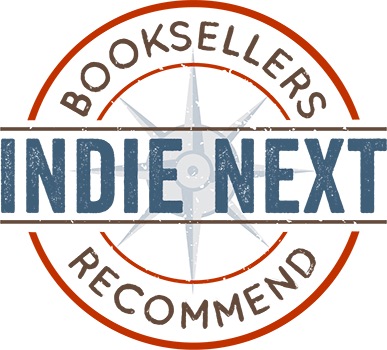 "This character study of a woman's reckless year while taking time away from college and answering phones for Australia's emergency response system cuts deep. Madeleine Watts' extraordinary debut novel takes us from oceans to bathtubs, from rivers flowing in the wrong direction toward a mythical sea to apocalyptic firestorms. The writing is stunningly powerful and insightful. I highly recommend this."
— Dave Shallenberger, Little Shop of Stories, Decatur, GA
View the List
Description
In this "eloquent debut," a young Australian woman unable to find her footing in the world begins to break down when the emergencies she hears working as a 911 operator and the troubles within her own life gradually blur together, forcing her to grapple with how the past has shaped her present (Publishers Weekly).

Drifting after her final year in college, a young writer begins working part-time as an emergency dispatch operator in Sydney. Over the course of an eight-hour shift, she is dropped into hundreds of crises, hearing only pieces of each. Callers report car accidents and violent spouses and homes caught up in flame.

The work becomes monotonous: answer, transfer, repeat. And yet the stress of listening to far-off disasters seeps into her personal life, and she begins walking home with keys in hand, ready to fight off men disappointed by what they find in neighboring bars. During her free time, she gets black-out drunk, hooks up with strangers, and navigates an affair with an ex-lover whose girlfriend is in their circle of friends.

Two centuries earlier, her great-great-great-great-grandfather--the British explorer John Oxley--traversed the wilderness of Australia in search of water. Oxley never found the inland sea, but the myth was taken up by other men, and over the years, search parties walked out into the desert, dying as they tried to find it.

Interweaving a woman's self-destructive unraveling with the gradual worsening of the climate crisis, The Inland Sea is charged with unflinching insight into our age of anxiety. At a time when wildfires have swept an entire continent, this novel asks what refuge and comfort looks like in a constant state of emergency.
Praise For The Inland Sea: A Novel…
A Bustle Most Anticipated Book of the Year
A Literary Hub Most Anticipated Book of the Year
A Paperback Paris Most Anticipated Book

"Throughout this blighted coming-of-age story, Ms. Watts seeds curious capsule histories about Australia's earliest colonizers and their disappointed dreams of finding an Eden-like oasis at the heart of the barren continent . . . Watts writes with unquestionable poise and intelligence." ––Sam Sacks, The Wall Street Journal

"A dizzying account of anxiety in this tale of crises both intimate and global." ––Elle, One of the Most Anticipated Books of the Year

"The Inland Sea, Madeleine Watts' stunning debut novel, is a book about emergencies both big—climate change—and small—regrettable romantic hookups, clumsy IUD insertions . . . Watts captures the urgency of life right now, the particular blend of desire and destructiveness that comes with feeling like there is no longer a guarantee of tomorrow. And while The Inland Sea might not do much to ease the anxiety of these times, reading and getting lost in the shimmering sentences does feel a little like finding a small and perfect oasis in the midst of all the fires that burn around us." ––Kristin Iversen, Refinery29, One of the Best New Books of the Year

"The Inland Sea is notable for how delicately it explores how a global crisis can intersect and amplify a personal one . . . Watts has written a surprisingly dreamy new standout in the climate-fiction canon." —Kate Knibbs, Wired 

"The Inland Sea is a slow burn of a self-destructive woman struggling to make it through." ––Alma, A Favorite Book for Winter

"Watts expertly weaves two stories, told centuries apart, to reveal how our anxieties about our place in the world and the safety and future of the world have remained unchanged." ––Adam Vitcavage, Debutiful, One of Ten Debuts to Read This Month

"In this wonderful first novel, a young woman endures a 'splendid conflagration of emergency' in the midst of a boiling Australian summer . . . The novel revolves around catastrophes of various scales, personal and global but also historical." ––The Millions, One of the Most Anticipated Books of the Year

"An unnamed protagonist watches Australia burn as her body burns along with it . . . People around her experience disasters, and she keeps herself outside. She goes through trauma, and she doesn't know she's the one screaming. Magnificently uncomfortable." ––Kirkus Reviews

"Australian writer Watts punctuates her eloquent debut with deep-seated anxiety about climate change . . . The prose is consistently rich and loaded with imagery. Watts's bold, unconventional outing makes for a distinctive entry into climate fiction." ––Publishers Weekly

"An eyecatcher in both premise and language, which is rough-and-tough, visceral, and absorbing." —Barbara Hoffert, Library Journal

"This is a coming-of-age novel fit for the crippling uncertainty of twenty-first-century young adulthood . . . The powerful metaphors, relatable negotiation for a satisfying livelihood, and ethereal setting make Watts' debut a can't-miss." ––Booklist

Catapult, 9781646220175, 272pp.
Publication Date: January 12, 2021
About the Author
Madeleine Watts grew up in Sydney, Australia and currently lives in New York. She has an MFA in creative writing from Columbia University, and her fiction has been published in The White Review and The Lifted Brow. Her novella, Afraid of Waking It was awarded the Griffith Review Novella Prize. Her non-fiction has appeared in The Believer, the Los Angeles Review of Books, and Literary Hub. The Inland Sea is her first novel.