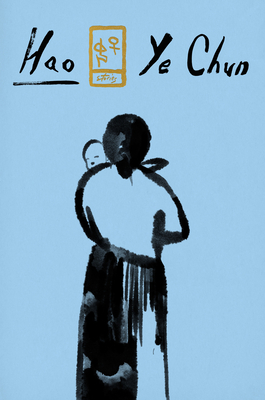 Hao
Stories
Hardcover

* Individual store prices may vary.
Other Editions of This Title:
Paperback (9/13/2022)
Description
Longlisted for the 2022 Andrew Carnegie Medal for Excellence in Fiction

An extraordinary debut collection of short stories by a three-time Pushcart Prize winner following Chinese women in both China and the United States who turn to signs and languages as they cross the alien landscapes of migration and motherhood.

"The most common word in Chinese, perhaps, a ubiquitous syllable people utter and hear all the time, which is supposed to mean good. But what is hao in this world, where good books are burned, good people condemned, meanness considered a good trait, violence good conduct? People say hao when their eyes are marred with suspicion and dread. They say hao when they are tattered inside."

By turns reflective and visceral, the stories in Hao examine the ways in which women can be silenced as they grapple with sexism and racism, and how they find their own language to define their experience.

In "Gold Mountain," a young mother hides above a ransacked store during the San Francisco anti-Chinese riot of 1877. In "A Drawer," an illiterate mother invents a language through drawing. And in "Stars," a graduate student loses her ability to speak after a stroke. Together, these twelve stories create "an unsettling, hypnotic collection spanning centuries, in which language and children act simultaneously as tethers and casting lines, the reasons and the tools for moving forward after trauma. "You'll come away from this beautiful book changed" (Julia Fine, author of The Upstairs House).
Praise For Hao: Stories…
Longlisted for the 2022 Andrew Carnegie Medal for Excellence in Fiction
Literary Hub, A Best Book of the Year
An Electric Literature Best Book of the Year

"Stunning . . .  A powerful collection that explores what happens when lives break down, when it becomes hard to find a word—any word—to express profound loss and anguish . . . There's not a story in Hao that's anything less than gorgeous." —Michael Schaub, NPR

"Gentle . . . Slow, somber and often elegant, Hao thematically foregrounds language . . . Ye shows how words operate as weapons, comforts, memories and insufficient—if sometimes beautiful—representations of intent." —Tracy O'Neill, The New York Times Book Review

"Ye's writing thrives when dissecting the contradictions in life and in language." —Javier C. Hernández, The New York Times

"Words are Ye Chun's superpower. A translator and poet, she uses them sparsely, delicately, aware that each one carries unseen weight . . . These stories are immaculate, beautiful, tattered—like their characters." —Hillary Kelly, Vulture

"Poetic . . . [Ye's] characters' relentless perseverance in the face of immigration, racism and sexism comes from an inner strength as strong as the bond between mother and child." —Katherine Ouellette, WBUR

"Vulnerability and attunement to her characters underlie Ye's writing . . . The poetry of Ye's prose is what gives Hao its power . . . In just several short pieces, Ye touches upon broad subjects like Chinese identity in America and femininity, but also their more personal intersections. The world might be large, but in this collection it feels vivid and free." —Valerie Wu, Asia Pacific Arts

"An author in full control of her powers, plumbing the depths of her characters, finding the nuance and mystery of each moment through language both precise and transporting." —Brian Castleberry, The Los Angeles Review of Books

"Ye writes precise and lyric prose ('her heart feels like a scroll of moon-white space that opens, and is edgeless') and in each story shows how language can be a refuge for those whose circumstances threaten to erase them." —Dana Isokawa, Poets & Writers

"Ye powerfully renders the displacement felt by recent immigrants fitfully learning the language, to further highlight the cultural divide they face, and to demonstrate that they seem to have no way but forward . . . Universal and poignant." —Kristen Yee, Asian Review of Books

"Lapidary, understated, unflinching and intimate . . . Haunted and haunting . . . Ye's sentences are both lyrical and muscular: spare and acutely alive." —Lisa Russ Spaar, On The Seawall

"Gorgeous . . . Reading Ye Chun's collection is like watching the most incredible acrobatic routine. Who knew people could do that with their bodies? Who knew someone could do that with words? . . . The women in these pages are faced with the most impossible circumstances, and they manage to make a sanctuary of words. More than anything, Hao is a love letter to language." —Katie Yee, Literary Hub

"Bilingual Chinese American writer, poet, and translator Ye showcases her linguistic prowess in a prodigious debut collection featuring women on both sides of the globe . . . Each of Ye's dozen stories astounds." —Booklist (starred review)

"All of these sensitive tales amplify voices that have often been silenced . . . These battles are fought with pens, stick figures, tender drawings on a child's back; silent screams are in the background." —Kirkus Reviews (starred review)

"Tender and skillful . . . Reveals via bold and spare prose how characters grasp onto language as a means of belonging." —Publishers Weekly

"Ye Chun captures the complexities of human emotion with a fine chisel and poet's eye, moving deftly between themes of motherhood, loss and migration. Hao is a richly imagined, satisfying collection, one that invites you to stay, to linger and be moved." —Te-Ping Chen, author of Land of Big Numbers

"That language must be used precisely to have power feels both obvious and too often overlooked, but in Ye Chun's Hao, we're shown not only the continually precise and gorgeous renderings of words and phrases, but the power this can have to conjure specific ways of being, to argue against so many silent violences, and to feel like its own type of taking care. Each of these stories is an individual world brought to life fully by the particularity of its language, by Ye's extraordinarily far-reaching and deeply felt imagination, combined with her consistently stunning acuity and control." —Lynn Steger Strong, author of Want

Catapult, 9781646220601, 208pp.
Publication Date: September 7, 2021
About the Author
YE CHUN is a bilingual Chinese American writer and literary translator. She has published two books of poetry, Travel Over Water and Lantern Puzzle; a novel in Chinese,《海上的桃树》(Peach Tree in the Sea); and four volumes of translations. A recipient of an NEA Literature Fellowship, a Sustainable Arts Foundation Award, and three Pushcart Prizes, she teaches at Providence College and lives in Providence, Rhode Island.