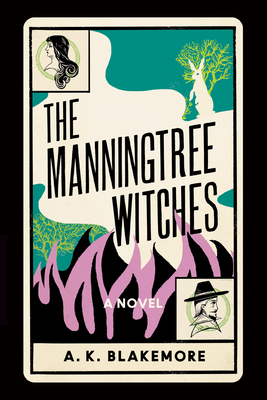 The Manningtree Witches
A Novel
Hardcover

* Individual store prices may vary.
Other Editions of This Title:
Digital Audiobook (9/22/2021)
Digital Audiobook (9/22/2021)
Compact Disc (9/23/2021)
Paperback (8/30/2022)
MP3 CD (9/23/2021)
August 2021 Indie Next List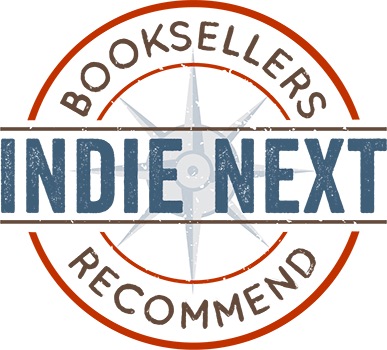 "A brilliant story set in 17th-century England about a women's community at the margins of society and the constant dangers of religious fervor. Dark, unsettling, and highly entertaining."
— Ulrika Moats, Brazos Bookstore, Houston, TX
View the List
Description
Wolf Hall meets The Favourite in this beguiling debut novel that brilliantly brings to life the residents of a small English town in the grip of the seventeenth-century witch trials and the young woman tasked with saving them all from themselves.
 
"This is an intimate portrait of a clever if unworldly heroine who slides from amused observation of the 'moribund carnival atmosphere' in the household of a 'possessed' child to nervous uncertainty about the part in the proceedings played by her adored tutor to utter despair as a wagon carts her off to prison." —Alida Becker, The New York Times Book Review

England, 1643. Puritanical fervor has gripped the nation. And in Manningtree, a town depleted of men since the wars began, the hot terror of damnation burns in the hearts of women left to their own devices.

Rebecca West, fatherless and husbandless, chafes against the drudgery of her days, livened only occasionally by her infatuation with the handsome young clerk John Edes. But then a newcomer, who identifies himself as the Witchfinder General, arrives. A mysterious, pious figure dressed from head to toe in black, Matthew Hopkins takes over the Thorn Inn and begins to ask questions about what the women on the margins of this diminished community are up to. Dangerous rumors of covens, pacts, and bodily wants have begun to hang over women like Rebecca—and the future is as frightening as it is thrilling.

Brimming with contemporary energy and resonance, The Manningtree Witches plunges its readers into the fever and menace of the English witch trials, where suspicion, mistrust, and betrayal run amok as a nation's arrogant male institutions start to realize that the very people they've suppressed for so long may be about to rise up and claim their freedom.
Praise For The Manningtree Witches: A Novel…
The Guardian's Best Fiction of the Year
A Literary Hub Most Anticipated Book of the Year

"This is an intimate portrait of a clever if unworldly heroine who slides from amused observation of the 'moribund carnival atmosphere' in the household of a 'possessed' child to nervous uncertainty about the part in the proceedings played by her adored tutor to utter despair as a wagon carts her off to prison." —Alida Becker, The New York Times Book Review

"Blakemore brings both beautifully crafted sentences and a thorough understanding of Hopkins' theology to her fascinating novel . . . It's clear that the author is deeply conversant in the historiography of English witchcraft as popularized by historians such as Keith Thomas and Lyndal Roper. Her characters plumb the taxonomy of the persecuted with precision . . . Brilliant." —Los Angeles Times

"The Manningtree Witches ventures into dark places, to be sure, but it carries a jewelled dagger. Blakemore is a poet, and readers given to underlining may find their pencils worn down to stubs . . . Such sharp wit and rich textures would be welcome in any setting, but here they form what seems a fitting tribute. The persecutors in this tale are given close scrutiny, but the book belongs to the persecuted. And on these pages, in all their ordinary glory, those women are at last allowed to live." ––Paraic O'Donnell, The Guardian

"In A.K. Blakemore's dark, entrancing debut novel, there is something seductive about the small town of Manningtree, where women are left mostly alone as the men are off at war, and have their first tastes of freedom in their staunchly Puritanical society . . . Blakemore's story is inspired by real events from 400 years ago (primary sources are sprinkled throughout), but the narrative feels vivid, current, propulsive—and all the more viscerally deranging for it." —Kristin Iversen, Refinery29

"Blakemore expertly wields the colorful language of Oliver Cromwell's time: her barbs are as sharp and her observations as salty as William Shakespeare's—but with a feminist twist . . . Blakemore has written a spellbinding novel about the unprecedented persecution of women during the 'Witch Craze' in 17th-century England. But she has done more than that . . . [she] has given voice to women whose stories have only been told by others and thus provides a very different view of history than what is written in the official narrative." —Elaine Elinson, The Los Angeles Review of Books

"Blakemore's novel, as Rebecca Tamás puts it, 'makes the past breathe,' with a captivating ferocity of language, deftly wrought characters, and richly spooky images that tell a story I couldn't put down despite the dreaded ending I knew I was in for. But the past breathes whether Blakemore brings it to life or not. The present moment is a continuation of the past. We are here because we were there. We are still there." —Hannah Lamb-Vines, Full Stop

"While this is a historical novel of sorts, it ultimately feels very modern and can be seen as a reflection of the misogyny in the 21st Century. Blakemore is brilliant and Manningtree [Witches] is just the tip of the iceberg." —Adam Vitcavage, Debutiful

"If you too like to be excited (and disturbed, and amused) by your sentences, I suggest you pick up this tensile first novel by poet A.K. Blakemore . . . I'm shivering just thinking about it, but never have I been so glad to be so upset!" —Emily Temple, Literary Hub

"[Blakemore's] poetic imagery exquisitely conjures ambiance, character, and period detail . . . The well-realized principal characters are more than simply victims and villains." —Booklist

"In Blakemore's debut novel, her background as a poet is clear. The language is striking, full of distinctive insights regarding gender, truth, and religious devotion . . . Historical fiction has rarely felt so immediate." —Kirkus Reviews

"Inventive, sharp-witted . . . The author is a devastatingly good prose stylist . . . Blakemore's ambitious and fresh take on the era will delight readers." —Publishers Weekly

"Blakemore writes with a sure sense of story and the heightened language of the poet she is." —Library Journal

"A.K. Blakemore's debut is a riveting, unsettling story of menace, corruption, and muck, rendered in limber, evocative prose that delights and surprises at every turn. Its heroine wants too much, and too often, and the wrong thing--which is quite a bit more dangerous than usual, considering this is 17th century England and the Witchfinder General has just come to town. Based on actual events, but told in a deliciously brazen voice, this novel reads like Fleabag meets Hilary Mantel: bawdy, bewitching, weird, and wise. I loved every minute, and even when I was horrified, I didn't want to look away." --Emily Temple, author of The Lightness

"I loved this riveting, appalling, addictive debut. In The Manningtree Witches, Blakemore captures the shame of poverty and social neglect unforgettably, and the alluring threat of women left alone together, in a novel which vividly immerses the reader in the world of those who history has tried to render mute." --Megan Nolan, author of Acts of Desperation

"Dark, original, unsettling, and crackling with fierce and visceral life, The Manningtree Witches heralds the birth of an utterly vital new voice in fiction. A.K. Blakemore makes the past breathe, and allows it, with dazzling candour, to speak hotly to the complicated reality of our own moment." --Rebecca Tamás, author of WITCH
Catapult, 9781646220649, 320pp.
Publication Date: August 10, 2021
About the Author
A.K. Blakemore is the author of two collections of poetry: Humbert Summer and Fondue. She has also translated the work of Sichuanese poet Yu Yoyo. Her poetry and prose writing have been widely published and anthologized, appearing in the London Review of Books, Poetry, The Poetry Review, and The White Review, among other publications. The Manningtree Witches is is her debut novel. She lives in London, England.