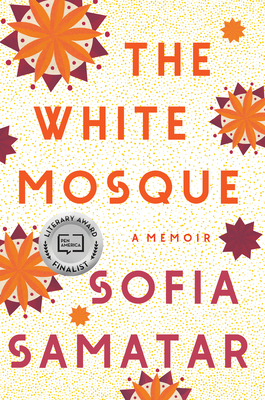 The White Mosque
A Memoir
Hardcover

* Individual store prices may vary.
November 2022 Indie Next List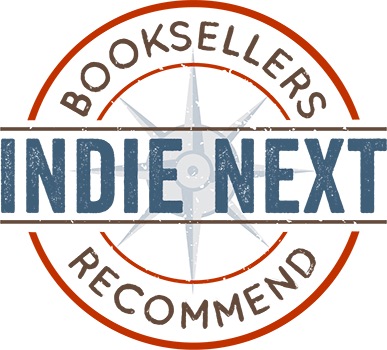 "Samatar weaves together myths, faiths, histories, and memoir to tell the story of a 19th-century pilgrimage by Mennonites into Uzbekistan and her own trip along the same route. A wondrous book written by a writer whose sentences sing."
— Sabir Sultan, Strand Bookstore, New York, NY
View the List
Description
A historical tapestry of border-crossing travelers, of students, wanderers, martyrs and invaders, The White Mosque is a memoiristic, prismatic record of a journey through Uzbekistan and of the strange shifts, encounters, and accidents that combine to create an identity

In the late nineteenth century, a group of German-speaking Mennonites traveled from Russia into Central Asia, where their charismatic leader predicted Christ would return.

Over a century later, Sofia Samatar joins a tour following their path, fascinated not by the hardships of their journey, but by its aftermath: the establishment of a small Christian village in the Muslim Khanate of Khiva. Named Ak Metchet, "The White Mosque," after the Mennonites' whitewashed church, the village lasted for fifty years.

In pursuit of this curious history, Samatar discovers a variety of characters whose lives intersect around the ancient Silk Road, from a fifteenth-century astronomer-king, to an intrepid Swiss woman traveler of the 1930s, to the first Uzbek photographer, and explores such topics as Central Asian cinema, Mennonite martyrs, and Samatar's own complex upbringing as the daughter of a Swiss-Mennonite and a Somali-Muslim, raised as a Mennonite of color in America.

A secular pilgrimage to a lost village and a near-forgotten history, The White Mosque traces the porous and ever-expanding borders of identity, asking: How do we enter the stories of others? And how, out of the tissue of life, with its weird incidents, buried archives, and startling connections, does a person construct a self?
Praise For The White Mosque: A Memoir…
A Kirkus Reviews Best Book of The Year
A Literary Hub Most Anticipated Book of the Year

"An enthralling memoir." —Laura Zornosa, A TIME Best Book of the Month

"Samatar, the child of a Swiss German Mennonite mother and a Somali Muslim father, constructs a travel memoir out of acts of pilgrimage. In Uzbekistan she retraces the journey of 19th century Mennonites to Samarkand, where the 'white mosque' of the title—a Mennonite church—leads her to unpack her own identity and sense of wanderlust. What begins as a 'palimpsestic' journey becomes a stunning mosaic of history, memoir and reportage." —Lorraine Berry, Los Angeles Times

"The term memoir doesn't seem capacious enough to capture what Samatar has achieved with her latest: This book is simultaneously a deep study of faith, identity, art, and the enduring power of stories. It is a grand achievement, and with it, Samatar has cemented her status as one of our most alluring and essential thinkers." —Tope Folarin, Vulture, One of the Most Anticipated Books of the Fall

"Few of us can match [Samatar's] education in contemporary Mennonite identity. None of us can make those issues more universal, poetic and prophetic . . . [The White Mosque] should be required reading . . . Samatar makes innovations in the field of memoir." —Shirley Hershey Showalter, Anabaptist World

"What makes The White Mosque an important book is that its eclecticism and intellectual restlessness are fine-tuned for the purposes of cultural intervention—into North American Mennonite culture in particular and the settler-colonial culture of the United States in general . . . If The White Mosque has an argument, it is that these convenient angles of approach will not do. It is as if good reading will reveal the fragmentary nature of everyone—even a prophet. In a manner reminiscent of W. E. B. Du Bois in his biography of John Brown, Samatar sees too keenly to paint the minister as hero or heretic." —Safwan Khatib, Los Angeles Review of Books

"At once an intimately diaristic travelogue, a stirring personal inquiry, and a captivating, meticulously researched history . . . In the end Samatar abandoned any precise formula for moving neatly into and out of others' stories. Instead she built something far more alive: this extravagance of branches and threads and gleaming details, bursting with the kind of treasures yielded only by boundless curiosity." —Megan Milks, 4Columns

"[Samatar] excels in inviting readers to experience life through others' eyes: placing readers alongside her for the journey." —Booklist

"[A] thoughtful, gorgeously written account of a tour [Samatar] took retracing the trekkers' challenging path to their new settlement, where they lived for some 50 years. But her pleasantly digressive book encompasses much more." —Anne Bartlett, BookPage

"If you're the kind of reader who enjoys genre-blending nonfiction, this is a book to look out for." —Laura Sackton, Book Riot

"Complex and gorgeously written, this memoir invites readers on a journey to the ever expanding borders of human compassion." —Kirkus Reviews (starred review)

"Voluptuous with imagery and lush with language, this gorgeous memoir of travel and discovery is a perfect summer read . . . Filled with lyrical meditations on faith and community, plus beautiful descriptions of Uzbekistan, Samatar has created something almost transcendent . . . [Her] writing is engaging, enticing, and a gift. This is not only a great book but also an important one. Not to be missed." —Library Journal (starred review)

"Fascinating . . . In evocative prose, Samatar captures the Odyssean sojourn and awakens the stories of the past—painting in harrowing detail the unspeakable horrors that befell the first settlers—while reckoning with her own identity . . . A vivid mosaic that interrogates the spirit of the faithful while celebrating the beauty of storytelling. This riveting meditation on the 'great tides of history' yields a wondrous take on the ways the past and present intertwine." —Publishers Weekly

"This is a perfect memoir: a mosaic (or as Samatar calls it, 'a shattering') of self that elevates the genre of nonfiction to new heights, and an exploration of what it means to stand in the illuminated intersection of history and identity, and bring precise language to the diffuse and unknowable. It is my dearest hope that this book brings Sofia Samatar into the wider public consciousness, something we have not earned, but which she so very richly deserves." —Carmen Maria Machado, author of In the Dream House

"There are very few contemporary writers—if any—who can match Sofia Samatar's kaleidoscopic inventiveness and wonderful wild. She is a genius and The White Mosque is the most mesmeric book I've read in years." —Diriye Osman, author of Fairy Tales for Lost Children and The Butterfly Jungle

"A brilliant quest narrative like none you've ever read. The White Mosque is a passionately researched memoir-helix, written by a genius of genre, and composed of strands of other histories twisted with Samatar's own. As with all her books, one imagines Sofia Samatar emerging from the scene of its creation like a victor having wrestled questions and forces we are too timid, or not-equipped, to face on our own. Samatar conducts epic battles for her books—to make them real and to give form to what, before we read it, would have seemed impossible to imagine. The result is a work of profound scholarship and kaleidoscopic beauty." —Jordy Rosenberg, author of Confessions of the Fox

"The White Mosque is a luminous, brilliant gaze into some of our most profound questions about identity, inheritance, and all that we carry forward as we move through this world. Page after page, Samatar writes with electrifying beauty, treading that fine balance between lush metaphor, philosophical evocation and unwavering clarity. This is a spellbinding, riveting book." —Maaza Mengiste, author of The Shadow King

"The White Mosque is a text of immense richness, complexity, and beauty. Tracing the Silk Road journey of 19th century Mennonites into central Asia and written with poetic grace, Sofia Samatar finds and marks out innumerable parallel paths across time, space, literatures, and histories, including her own personal story." —John Keene, MacArthur Fellow, and author of Counternarratives
Catapult, 9781646220977, 336pp.
Publication Date: October 25, 2022
About the Author
SOFIA SAMATAR is the author of the novels A Stranger in Olondria and The Winged Histories, the short story collection, Tender, and Monster Portraits, a collaboration with her brother, the artist Del Samatar. Sofia's work has received the William L. Crawford Award, the Astounding Award for Best New Writer, the British Fantasy Award, and the World Fantasy Award. She has also been a finalist for the Locus Award, the Hugo Award, the Nebula Award, and the Italo Calvino Prize. Her work has appeared in several year's-best anthologies, including The Best American Science Fiction and Fantasy. Sofia holds a PhD in African Languages and Literature from the University of Wisconsin-Madison, and she currently teaches African literature, Arabic literature in translation, world literature, and speculative fiction at James Madison University.