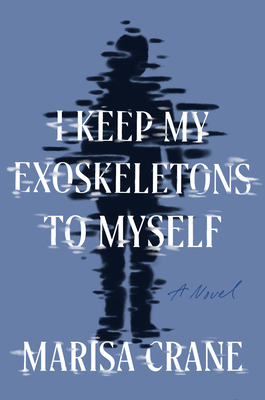 I Keep My Exoskeletons to Myself
A Novel
Hardcover

* Individual store prices may vary.
Other Editions of This Title:
Compact Disc (1/17/2023)
MP3 CD (1/17/2023)
January 2023 Indie Next List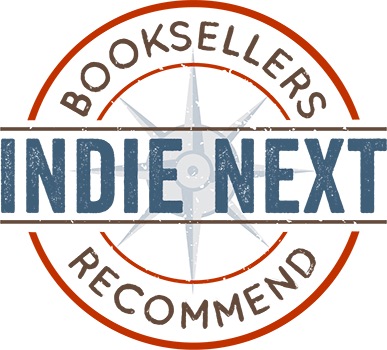 "This debut is wholly imaginative and magnificent, both a meditation on queer love and the government's relationship with our bodies and children. Crane expertly creates a dystopian world grounded in real, fully-formed characters."
— Adam Vitcavage, Tattered Cover Book Store, Denver, CO
View the List
Description
Dept. of Speculation meets Black Mirror in this lyrical, speculative debut about a queer mother raising her daughter in an unjust surveillance state

In a United States not so unlike our own, the Department of Balance has adopted a radical new form of law enforcement: rather than incarceration, wrongdoers are given a second (and sometimes, third, fourth, and fifth) shadow as a reminder of their crime—and a warning to those they encounter. Within the Department, corruption and prejudice run rampant, giving rise to an underclass of so-called Shadesters who are disenfranchised, publicly shamed, and deprived of civil rights protections.

Kris is a Shadester and a new mother to a baby born with a second shadow of her own. Grieving the loss of her wife and thoroughly unprepared for the reality of raising a child alone, Kris teeters on the edge of collapse, fumbling in a daze of alcohol, shame, and self-loathing. Yet as the kid grows, Kris finds her footing, raising a child whose irrepressible spark cannot be dampened by the harsh realities of the world. She can't forget her wife, but with time, she can make a new life for herself and the kid, supported by a community of fellow misfits who defy the Department to lift one another up in solidarity and hope.

With a first-person register reminiscent of the fierce self-disclosure of Sheila Heti and the poetic precision of Ocean Vuong, I Keep My Exoskeletons to Myself is a bold debut novel that examines the long shadow of grief, the hard work of parenting, and the power of queer resistance.
Praise For I Keep My Exoskeletons to Myself: A Novel…
Named a Most Anticipated Book by Autostraddle, Lambda Literary, Ms., Independent Book Review, LGBTQReads, and more
Goodreads, A Buzziest Debut Novel of the Year

"What would 1984 be like if Winston Smith had an endearing personality? Crane's book gives us a disarming model for life under surveillance. Kris's voice is everything in this novel—she's a morose, prickly, paranoid yet lovable narrator with exquisite comic timing . . . I Keep My Exoskeletons to Myself is a meditation on those precious acts through which Kris finds her way: the joy of queer parenting and chosen family, the beauty of forgiveness and the resistance inherent in expansive love." —Lydia Kiesling, The New York Times Book Review

"A proponent of prison abolition, the author couldn't help diving into its potential aftermath under a system that might never shake the impulse to punish and banish . . . Equally central to the novel is an exploration of how grief changes people—the way it can become a personal apocalypse, irrevocably separating 'before and after.'" —Lorraine Berry, Los Angeles Times

"There's a lot going on in Crane's hard-to-classify, hard-to-put down debut novel, but at its heart, beneath the gorgeous sentences and gallows humor and speculative-fiction machinations, it's a survival story." —Patrick Rapa, The Philadelphia Inquirer

"[An] electric debut . . . This book is as sexy as it is dystopic, which is saying a lot." —Emma Specter, Vogue

"Phenomenal." —Marissa Higgins, Daily Kos

"Fans of Black Mirror will enjoy this novel set in a world where those charged with a crime won't face incarceration, but instead gain shadows which follow them around as a constant reminder of their wrongdoing, while also serving as a warning to others." —Milan Polk, Men's Health

"Sharply-rendered . . . Interspersed with humor, warmth and love . . . Deeply hopeful . . . A reminder that no matter how dire the circumstances, we still have each other." —Kendra Sitton, San Diego Magazine

"This singular debut offers a fresh peek at our dystopian future, one in which wrongdoers carry around extra shadows as reminders and warnings of their misdeeds." —Karla Strand, Ms.

"A force . . . A journey of rage, healing, friendship, family, love, and in many ways, coming of age . . . An immersive and propulsive story with characters who are deeply human in their vulnerabilities and their resilience." —Sarah Neilson, Shondaland

"A thought-provoking, inventive examination of queer motherhood, forgiveness, redemption, punishment, surveillance, and so much more . . . It's a brilliant, disturbing read, yet full of heart, love, and found family." —Margaret Kingsbury, BuzzFeed

"While there are obvious comparisons to dystopians like The Handmaid's Tale or The School for Good Mothers, there are shades of Station Eleven here as well . . . I Keep My Exoskeletons to Myself is a book that will stay with me for a long time. It's a unique and nuanced read that you won't want to put down." —Alex Faccibene, Geek Girl Authority

"Elegant . . . The novel stands out in its poetic reporting on the everyday experience of living under incessant observation and enforcement." —Aram Mrjoian, Chicago Review of Books

"I Keep My Exoskeletons to Myself contains multitudes: dry humor, vibrant characters, unapologetic queerness and eroticism, the political manipulation of safety and respectability, the push and pull of mother-daughter relationships, and the questioning of what one says (and doesn't say) to those one loves most. It is, in sum, a book about guilt, grief, and forgiveness—the hard kind you have to give yourself." —Tara Campbell, Washington Independent Review of Books

"A hall-of-famer . . . I'll ride for this book forever. It's not just that I want all of you to read it; it's that I want all of you to have read it already, so that I'm not so alone with the enormity of my feelings about it and you'll already know exactly what I mean."—Yashwina Canter, Autostraddle

"Engrossing . . . Like much of the finest near-future science fiction—including George Orwell's 1984 and Philip K. Dick's Minority Report—Crane's novel shows how disenfranchised individuals can resist and subvert authoritarian powers . . . By centering the novel on a touching, intimate story of a queer family searching for freedom and happiness against all odds, Crane uses speculative fiction to ask how we, too, can create new, more liberatory futures in our present moment." —Daniel Spielberger, Them

"A not-so-cautionary tale about America's poor treatment of marginalized people and how it would take little for the country to tip over into fascism . . . A ferocious, passionate novel about the importance of community, of family (not necessarily biological), of allies who are willing to stand against oppression and hate." —Ian Mond, Locus

"The book is speculative in the way that Octavia Butler's Kindred is speculative: the premise pushes on the limits of reality only to bring us closer to understanding our own relationships . . . In a fragmented and intimate style that evokes writers like Sheila Heti and Jenny Offill, Crane allows Kris to explore all the corners of grief, love, desire and hope as she finds a way to forgive herself and reinvent her family's form." —Rebecca Ackermann, Electric Literature

"Mesmerizing . . . I was highlighting sentences in this book before I was ten pages deep . . . Reading can sometimes be an unexpectedly physical experience, and reading I Keep My Exoskeletons to Myself was one of those times for me . . . One hell of a debut." —Molly Templeton, Tor

"There's a deep intimacy to the way Crane tells this story . . . Reading I Keep My Exoskeletons to Myself feels like paging through a beautifully rendered therapy exercise that was designed to remain in the closed-door confines of the psychiatrist's room . . . Gorgeous, heartbreaking prose . . . This novel is so full of sharply observed gut-punches and painfully human truths (about love, loss, desire, bureaucracy, fear mongering in the media, loneliness, kink, queerness, and new motherhood) that you'll be thinking about Crane's magnificent, evocative phrases for a while . . . Equal parts queer, devastating, precious, and thought-provoking, I Keep My Exoskeletons to Myself is an unforgettable experience, exploring what it means to be human and illuminating the healing significance of finding community in the depths of your despair." —Andrea Marks-Joseph, Independent Book Review (starred review)

"The beautiful, spare narration from Kris as she struggles with grief and motherhood delivers a deep emotional punch, lightened by dry humor and the hope in human connection. For fans of Emily St. John Mandel's Station Eleven and Veronica Roth's Poster Girl." —Library Journal (starred review)

"A remarkable feat of speculative fiction, its premise so strangely familiar that to call it speculative feels like a misnomer . . . The emotional truths it untangles are so sharp that its intricate world building feels less like fiction and more like an excavation of the country we already live in . . . On the surface, it's all explosive force; underneath, it's introspective and intimate. And always, Crane's prose is gorgeous . . . Some books have the power to wake you up, shake you out of the old and push you toward something new and exciting and a little scary. This is one." —Laura Sackton, BookPage (starred review)

"The author's profound maturity shines as they interrogate the creation of family, criminalization, and queer resistance. Readers will be moved and electrified." —Publishers Weekly (starred review)
Catapult, 9781646221295, 352pp.
Publication Date: January 17, 2023
About the Author
MARISA CRANE is a writer, basketball player, and sweatpants enthusiast. Their work has appeared or is forthcoming in Joyland, No Tokens, TriQuarterly, Passages North, Florida Review, Catapult, Lit Hub, The Rumpus, and elsewhere. An attendee of the Tin House Workshop and Bread Loaf Writers' Conference, they currently live in San Diego with their wife and child. I Keep My Exoskeletons to Myself is their first novel.