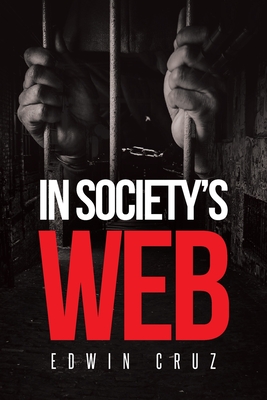 In Society's Web
Paperback

* Individual store prices may vary.
Other Editions of This Title:
Hardcover (1/31/2020)
Description
This is a narrative of an exceptionally inspiring, thought-provoking, and true account of one man's life-altering journey into the abyss of captivity in the Illinois penal system. As he encounters the harsh reality of incarceration and the constant confrontations with both guard and inmate, he comes to his realization that the environment of prison and the ghetto are not dissimilar at all. As he is shuffled from one institution to another, because his pride refuses to succumb to the status quo, he surmises both are the same. Through memories of a dismal and brutal upbringing, he exposes the similarities between life behind bars and life in poverty, and this equation becomes the basis for his reasoning that there is an invisible web, society's web, and escape was impossible because he never knew of its existence. Using this awakening and his sense of logic as instruments, he tries to come to terms with his current predicament, but the mandated choice of submission or defiance intervene and push him further into the vortex until he finds himself in Stateville Penitentiary, at the time, the worst maximum security penitentiary in America.
Page Publishing, Inc., 9781646287871, 222pp.
Publication Date: January 31, 2020