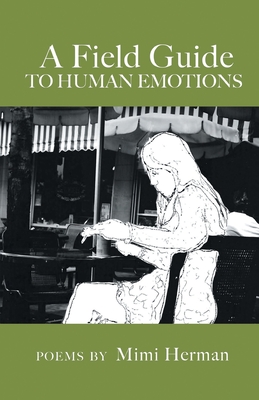 A Field Guide to Human Emotions
Paperback

* Individual store prices may vary.
Description
There's a field guide for everything in the natural world. Why not for human emotions?
Now there is. In A Field Guide to Human Emotions, poet and fiction writer Mimi Herman offers readers a handy, alphabetized guide to their daily emotions. Fusing figurative language and wit, she offers definitions for everything from "Anxiety" to the classic "Trigger Mechanism," stopping along the way for "Hope," "Longing" and "Passion." This collection will inspire you to say, "That's exactly how I felt, but I never knew how to say it."
From "Anxiety," which "sets its watch ahead/by at least a minute, though often weeks," to "Condescension," which "loves an echo" to "Need," which offers to "burrow into the milliseconds/you leave behind," these poems allow you to understand emotional states at the exact moment you find yourself re-experiencing them.
In A Field Guide Human Emotions, you'll find both understanding and self-help. Each page offers a shortcut to that "Aha " moment we're all trying to find. Herman's passion for personification and her ear for the delights of language make her poetry accessible, rather than an exclusive clubhouse that requires a secret password to be admitted. Open the door, come on in, and discover who we are and why we do what we do.
Finishing Line Press, 9781646624591, 42pp.
Publication Date: March 19, 2021