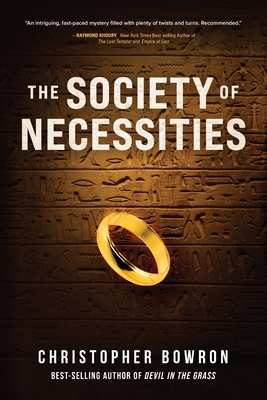 The Society of Necessities
Paperback

* Individual store prices may vary.
Other Editions of This Title:
Hardcover (7/10/2021)
Description
In his lustful haste, he stepped off the curb behind a parked minivan. Turning, Daniel caught movement out of his left eye as the brown truck struck him. The impact was like a bug being hit by a fly swatter. He could feel his chest breaking-being thrown backwards onto the street, the back of his head hitting the pavement with a deadly force. All he could hear were tires screeching and his girlfriend Devi's scream: "NO "
Daniel St Croix is the beneficiary of his estranged grandfather's estate-including a gold wedding band holding a powerful secret. The gold forming the band was originally given to a long-dead Egyptian Pharaoh from the gods who once walked the earth. Daniel must read Pierre St Croix's well-kept journals to unravel the puzzle and imminent danger attached to his inheritance.
Koehler Books, 9781646633937, 336pp.
Publication Date: July 10, 2021