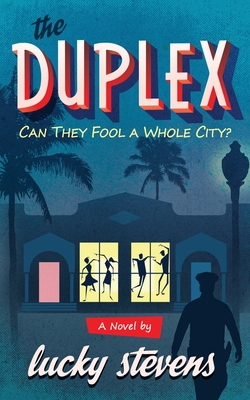 The Duplex
Can They Fool A Whole City?
Paperback

* Individual store prices may vary.
Description
"...a perfect, entertaining and exceptional novel." - Reader's Favorite
Los Angeles, 1956. Shangri-La. Palm trees, swimming pools, movie stars. And if you're gay-persecution. In a society that demands conformity and lockstep conventionality, gay people find out quickly and the hard way, how difficult, dangerous and downright terrifying it is to be different.
So, when the constant fear of arrests, evictions, job loss and ridicule become too much, four gay friends and lovers pull together to hatch an ingenious scheme designed to allow them to live freely, without harassment.
But their secret plan is not without its flaws. Internal struggles and personality conflicts conspire to make their situation harder and more life-altering than any of them could have predicted, leading to valuable and universal lessons about the high cost of blending in-or not.
Waters & Baxter, 9781647041007, 318pp.
Publication Date: May 12, 2020