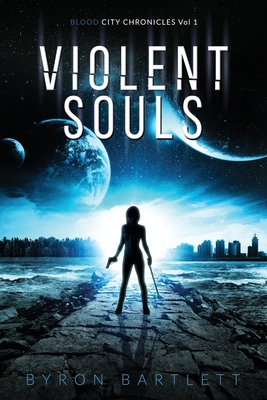 Violent Souls
Paperback

* Individual store prices may vary.
Description
In a city where mega-corporations control every aspect of life-and death-their most efficient assassin is waking up and turning her wrath back on them.Freelance assassin Sasha lives on a man-made planet designed to house the unwanted in the city of Chicago, a tinderbox where one spark threatens to ignite a rebellion. In a bid to make herself the best in her field, Sasha had her empathy removed. Now, she's the perfect killer who takes on even the most vulgar jobs. But her perfection comes at a price: feelings don't come easy.Just as Sasha gets her most important assignment to date, one which promises the promotion of Cysta Por Ruverno-Killer of Distinction-her surgery starts to wear off. New emotions begin to cripple her job performance and Sasha becomes the next target on the chopping block. But Sasha isn't going down without a fight. With her and her friends lives on the line, she'll stop at nothing to take her enemies down.Fast-paced and deliciously violent, this debut novel of the Blood City Chronicles will have you at the edge of your seat and questioning our own views on corporations and morality.
Bublish, Inc., 9781647041083, 222pp.
Publication Date: June 10, 2020