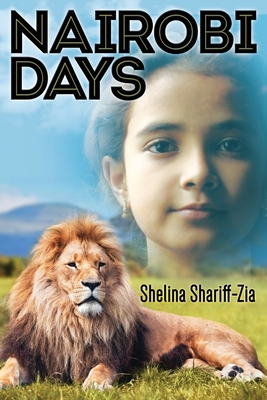 Nairobi Days
Paperback

* Individual store prices may vary.
Description
This diaspora novel is a celebration of Indian and African culture as seen through the eyes of a young woman, who brings her heritage with her wherever she goes. As a member of an Indian minority in a small African country, Shaza's life is complicated from the beginning. She looks for trouble and is always getting into scrapes and fights. She allies herself with her soft-hearted grandmother in a lively house full of relatives dropping by for long meals and siestas. Her family sends her to a strict English boarding school, but she tries to run away. Later, she meets Idi Amin, the bloodthirsty Ugandan dictator, he invites her to the palace which few people come back from alive... As a teenager, Shaza goes to a convent school run by Irish nuns. Despite the strict rules, the girls are beginning to discover the opposite sex and flirting with what's forbidden. Shaza is part of a Muslim family that emigrated from India at the turn of the century, but the old ways still rule. No one in Kenya dates, they just sneak around. At seventeen, Shaza meets a handsome Hindu boy at a party; Sameer is smitten but they come from two different religions. Sameer and Shaza sneak around going to parties and movies, seeing each other secretly. Shaza is torn between her sense of duty and her longing for Sameer. Will the relationship survive her family's disapproval and a long separation? They live in difficult times in a turbulent African country; Shaza's cousin is almost killed by thugs and Kenya has a coup d' tat where the Indian minority is targeted. The saga follows Shaza's life from the 1960's to the 1980's showing the political upheavals in Kenya and her move to the United States. Nairobi Days is a coming of age story, a love story, a political novel and above all a celebration of life.
Bublish, Inc., 9781647041755, 404pp.
Publication Date: November 26, 2020