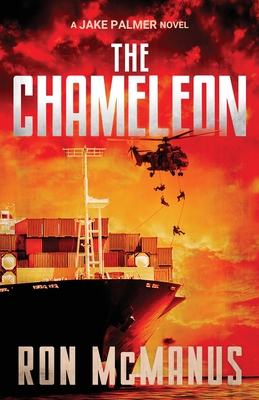 The Chameleon
A Jake Palmer Novel
Paperback

* Individual store prices may vary.
Description
"...a thriller that will keep readers turning the pages to a satisfying-and unexpected-wind-up." -BookLife
"Spy thriller aficionados will revel in the lively fight scenes, engaging cast, and vivid settings." -BookLife
"Exhilarating...a fast-paced, absorbing terrorist tale." -Kirkus Reviews
"...an international action and adventure thriller, masterfully researched and crafted for an exhilarating ride." -Readers' Favorite
"a book you want to place high on your list of thrillers and suspense experiences." -Readers' Favorite
"a fast-paced action/adventure thriller that will ultimately give every international top ten bestselling thrillers a run for its money " -Readers' Favorite
As Pakistan deploys nuclear weapons to defend itself against nuclear-armed India in their battle over Kashmir, a terrorist known only as The Chameleon intends to divert a nuclear device during the deployment and use it in a terrorist attack at an unknown location.
Former U.S. Navy SEAL, Jake Palmer, a contractor for a top-secret U.S. intelligence group in Islamabad, is hellbent on stopping the diversion and preventing the world's first nuclear terrorist attack. But someone within is telling secrets-keeping The Chameleon one-step ahead. With a nuclear war on the horizon and millions of lives hanging in the balance, time is rapidly running out.
Can Palmer identify the mole and stop The Chameleon before it's too late? Or will the world be torn apart by a horrific weapon of mass destruction?
Bay Beach Books, 9781647043759, 360pp.
Publication Date: July 28, 2021