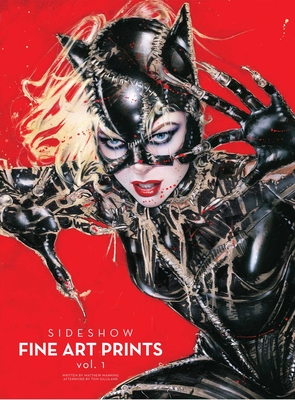 Sideshow (Hardcover)
Fine Art Prints
Insight Editions, 9781647221348, 224pp.
Publication Date: September 15, 2020
* Individual store prices may vary.
Description
Explore the robust library of Sideshow Collectibles' exclusive, one-of-a-kind art prints with this deluxe collection.

Sideshow Collectibles' limitless passion for creativity and entertainment has led them to become a leading source of premium, highly sought after pop-culture collectibles—and their collection of art prints is no exception. Working with top artists such as Alex Ross, Adi Granov, Stanley "Artgerm" Lau, and more, Sideshow has developed a series of beautifully crafted prints based on films, comics, TV, and animation. These officially licensed illustrations are inspired by countless fan-favorite properties, including everything from Marvel, DC, and Star Wars, to iconic classics like Terminator, Alien, Transformers, and more. , Collecting the very best of Sideshow prints in one extraordinary volume, this book is a must have for art enthusiasts and pop-culture fans everywhere.
About the Author
Tom Gilliland has led the creative direction of Sideshow Collectibles for the last 17 years. A head full of D&D and heavy metal imagery, coupled with a near-death experience, have formed the genesis of Tom's exploration of the darker aspects of heroism, along with an appreciation for the twisted and subversive. All these elements were paramount in his creation of the world of Court of the Dead.