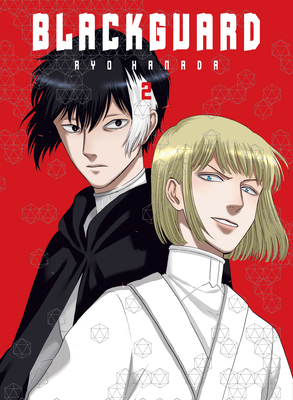 Blackguard 2
Paperback

* Individual store prices may vary.
Description
What does it mean to be alive?

Minami—a young Guard who's rumored to be invincible—thinks about dying every day. In a world overrun by ape-like creatures called shojo, he has battled alone and thrown himself into all kinds of danger. And no matter what horror he's faced, he has betrayed no hints of fear, resentment, or despair.

But when his newly assigned partner Miyaji gets bitten, Minami panics. He swings the Black Sword and severs Miyaji's leg to stop the infection from spreading and turning his partner into a shojo. But now, left with a grave injury, Miyaji is on the verge of dying—and Minami, perhaps for the first time ever, is paralyzed by the thought of death.

Ryo Hanada, the creator of Devils' Line, brings to you an immersive and emotionally charged continuation of her newest series.  
16+
Vertical Comics, 9781647291167, 198pp.
Publication Date: May 3, 2022
About the Author
Ryo Hanada (June 15, 1987) is one of the rising stars of Japanese comics today. Winner of SquareEnix's 2012 Young GanGan Manga Award's Special Prize for her submission BLIND, she quickly caught the attention of bigger publishers.

After a couple of years in self-publishing, in 2013 she made her professional debut with Kodansha's premiere manga magazine MORNING (publishers of mega-hits such as Chi's Sweet Home, Drops of God, Vagabond). Her first work for them was Devil's Line.