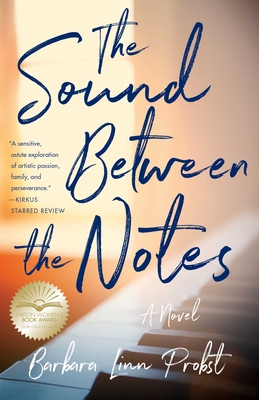 The Sound Between the Notes
Paperback

* Individual store prices may vary.
Description
A 2021 Kirkus Reviews' Best Indie Book of the Year
2021 Sarton Book Awards: Gold Medal Winner in Contemporary Women's Fiction

The highly anticipated new novel from the multiple award-winning author of Queen of the Owls . . .

What if you had a second chance at the very thing you thought you'd renounced forever? How steep a price would you be willing to pay?
Susannah's career as a pianist has been on hold for nearly sixteen years, ever since her son was born. An adoptee who's never forgiven her birth mother for not putting her first, Susannah vowed to put her own child first, no matter what. And she did. But now, suddenly, she has a chance to vault into that elite tier of "chosen" musicians. There's just one problem: somewhere along the way, she lost the power and the magic that used to be hers at the keyboard. She needs to get them back.
Now
. Her quest--what her husband calls her obsession--turns out to have a cost Susannah couldn't have anticipated. Even her hand betrays her, as Susannah learns that she has a progressive hereditary disease that's making her fingers cramp and curl--a curse waiting in her genes, legacy of a birth family that gave her little else. As her now-or-never concert draws near, Susannah is catapulted back to memories she's never been able to purge--and forward, to choices she never thought she would have to make. Told through the unique perspective of a musician, The Sound Between the Notes draws the reader deeper and deeper into the question Susannah can no longer silence: Who am I, and where do I belong?
She Writes Press, 9781647420123, 336pp.
Publication Date: April 6, 2021