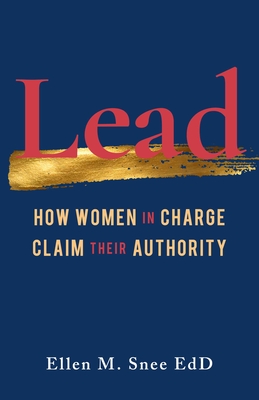 Lead
How Women in Charge Claim Their Authority
Paperback

* Individual store prices may vary.
Description
During Ellen Snee's eighteen years as a Catholic nun, she gained a number of essential--and, happily, transferable--skills: how to discern a call or deep desire, how to work collaboratively with other women, and how to be a savvy operator within male hierarchies. In Lead, she draws on that knowledge--as well as lessons learned and insights gained from her Harvard dissertation on psychological dimensions of authority for women, two decades of work with executive women as CEO of Fine Line Consulting, and five years as VP of Organizational & Leadership Development at VMware, a global technology leader--to address the exercise of authority by women. Lead guides readers through specific challenges of leadership Snee has identified as most vital to success through her own corporate experience and consulting work: developing resilience, presenting with authority, gaining financial literacy, managing in every direction, and more. Throughout, Snee urges women to find and speak with their unique voice and claim their personal power. Full of illuminating personal and client anecdotes and surprising research insights, Lead is an accessible, instructive, and empowering road map to finding external success--by drawing on the strengths you've carried inside you all along.
She Writes Press, 9781647420703, 184pp.
Publication Date: September 21, 2021