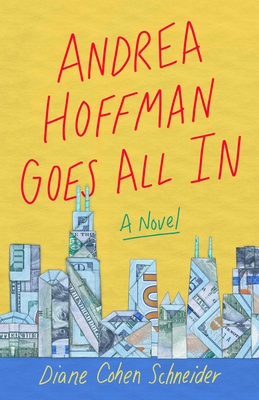 Andrea Hoffman Goes All in
Paperback

* Individual store prices may vary.
Description
Andrea Hoffman is an overeducated, underemployed, and unmotivated recent college graduate--until an unexpected robbery blasts her out of her funk and into a job in the finance world of early-1980s Chicago. At first, it seems like a bad fit. But the world of finance has its own weird charm, and she grows increasingly fascinated by the strange language of trading, the complexity of the stock market, and her colleagues, who navigate it all with a ruthless confidence. Even though she has two strikes against her--Jewish and female--Andrea's quick wit and strong work ethic propel her into an actual sales job and her career takes off. But this is the Wall Street of the eighties, and along with making a lot more money, Andrea adopts a new, fast life of cocktails, cocaine, and casual sex. Drunk on her achievements, she gradually realizes that at some point, she's going to have to decide what success really means to her.
She Writes Press, 9781647420994, 328pp.
Publication Date: August 30, 2022