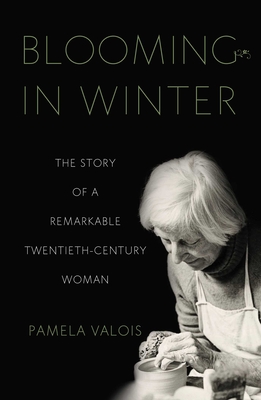 Blooming in Winter
The Story of a Remarkable Twentieth-Century Woman
Paperback

* Individual store prices may vary.
Description
When Pam Valois met her in the 1970s, Jacomena (Jackie) Maybeck was a model of zestful, hands-on living and aging, still tarring roofs and splitting logs in her seventies, and Pam was a young working mother trying to carve out time for creative projects. Jackie became her mentor, and their friendship led to a best-selling book, Gifts of Age, that features portraits of Jackie and other exemplary women in the winter of their lives.
Decades later, when Pam and her husband bought Jackie's home, she realized that she knew little about her mentor's fascinating life. What had shaped and supported Jackie in living "at full tilt" until her death at ninety-five? Blooming in Winter tells this tale--a story that stretches from Java to a magical house designed by Jackie's famous father-in-law, Bernard Maybeck, chronicling her early years as an immigrant and ranch girl and later as a bohemian, mother of twins, ceramicist, and widow, and, ultimately, the steward of the Maybeck legacy. Along the way, Jackie became an old woman who lived with grace and aplomb. Her uncommon approach to life encourages us to reflect on our own lives and what it looks like to live exuberantly to the very end.
She Writes Press, 9781647421168, 264pp.
Publication Date: June 29, 2021