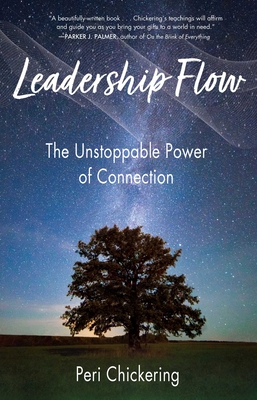 Leadership Flow
The Unstoppable Power of Connection
Paperback

* Individual store prices may vary.
Description
In Leadership Flow: The Unstoppable Power of Connection, author Peri Chickering offers a refreshing approach to leadership development--a philosophy that is bold and current and yet, in many respects, as old as humanity. Peri proposes there is a flow--an underlying rhythm to life--that fuels and evokes effective leadership. We can all lead more productively and sustainably, in or out of the workplace, by learning to access our natural strengths and connect them with the power of the larger order of all things. Written in a clear voice and peppered with practical exercises, thoughtful anecdotes, and personal stories, this guide supports new and experienced leaders alike. Peri Chickering draws on the human relationship to the natural world, spirituality, the traditions of Taoism, and leadership structures of indigenous cultures to form specific tools and practices readers can use daily and invites them to understand where their natural skills fit within the ecosystem of life. At once accessible and eye-opening, Leadership Flow will help readers uncover a pleasant truth: It's far easier to get things done when we open ourselves to other people and the ever-present invitation and engagement of our connected universe. We are each here for a reason, and we are all needed. In honor of the wisdom traditions of indigenous cultures, which are the foundations of Leadership Flow: The Unstoppable Power of Connection, Peri Chickering has dedicated all proceeds from the sale of this book to First Nations causes.

She Writes Press, 9781647421519, 232pp.
Publication Date: August 17, 2021