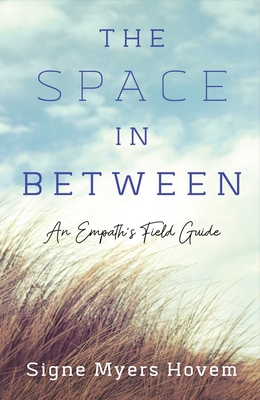 The Space in Between
An Empath's Field Guide
Paperback

* Individual store prices may vary.
Description
Are you highly sensitive? Empathetic? Empathic? An empath? The Space in Between captures the essence of what it means to live as an empath--and demonstrates how an ordinary person can open up to living an extraordinary life. Longtime spiritual counselor and seasoned guide Signe Myers Hovem takes readers on a journey through her life, demystifying empathic receptivity and revealing that it is not a "gift" or "power" but a feature of one's sensory perception and intuition, an ability that allows us to live in extended communication with nature and humanity. She elucidates the difference between having empathic traits and sensitivities and actually having the skills and abilities of an empath. And she explores the five different landscapes and fields of consciousness that provided her with insight and movement as she traveled her own path of discovery--Field of Reflection, Field of Definition, Field of Sensing, Field of Awareness and Experience, and Field of Mystery--helping readers to dismantle long-held beliefs, illuminating the intentional path towards balance and belonging, and encouraging us all to rediscover what it means to live a truly authentic life. Written for persons who identify as highly sensitive, as empathic, or as empaths, The Space in Between is a road map to cultivating both self-awareness and connectivity with the greater world.
She Writes Press, 9781647423018, 352pp.
Publication Date: October 12, 2021