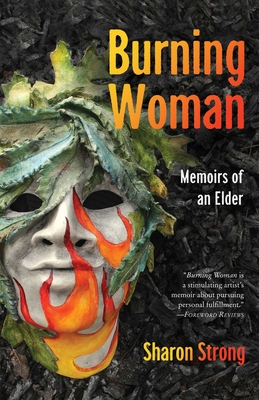 Burning Woman
Memoirs of an Elder
Paperback

* Individual store prices may vary.
Description
At sixty-five, artist, writer, and psychologist Sharon Strong doesn't fit into the cultural stereotype of "senior citizen"--and she has no desire to. Instead, she claims the next decade as the most transformational years of her life. At sixty-six, she erects the first of what will become a series of monumental sculptures on the Black Rock Desert at Burning Man. At sixty-seven, she treks in the Himalayas. At seventy, she meets the love of her life and begins a new life with him. To honor her seventy-fifth year, she delves into an inward journey with psilocybin mushrooms. But life has its own seasons and time. The Great Recession necessitates the closing of Sharon's gallery. She comes to the end of Burning Man. A wildfire destroys her home and, most devastating of all, completely incinerates her art studio and twenty years' worth of work. Through it all, Sharon honors her experiences--even the most painful ones--because she knows that each one helps shape who she is. Ultimately, Burning Woman is a passionate love story about the adventure of aging that will inspire readers to feel their strength and commit to living their lives to the fullest and with a sense of pride and purpose.
She Writes Press, 9781647423773, 240pp.
Publication Date: June 21, 2022