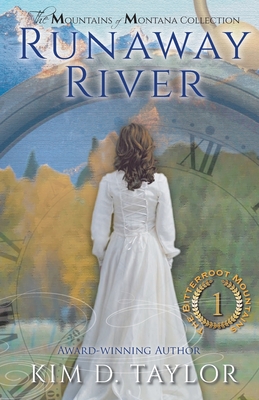 Runaway River
The Bitterroot Mountains Series
Paperback

* Individual store prices may vary.
Description
A time and place where men longed for a piece of God's green earth to call their own and women still dreamed of a home and a hand to hold. Beth Yates has lost everything and could lose much more if she doesn't escape her beloved city of Chicago and the dreadful memories it holds. Forced to run from a powerful tyrant determined to ruin her, she blames God and vows never to trust a man again. Ethan Dawson dreams of owning a horse ranch in the foothills of the stunning Bitterroot Mountains but is stuck building the dreams of Montana's Copper King, Marcus Daly. With time running out to make his dream a reality, Ethan refuses to let anything...or anyone stand in his way. Runaway River is a powerful story of God's perfect timing and complete care during difficult times. Ethan and Beth must realize that their setbacks, troubles, and trials are not sent from a distant God but that His great love and overwhelming kindness has gently carried them through it all.
Trilogy Christian Publishing, 9781647730949, 348pp.
Publication Date: October 6, 2020