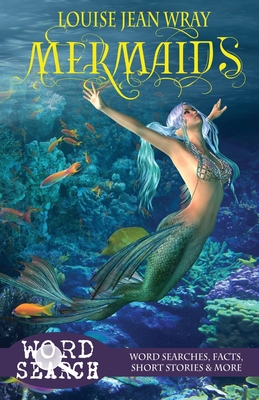 Mermaids
Word Searches, Facts, Short Stories & More (Fantasy #1)
Paperback

* Individual store prices may vary.
Description
Mermaids. Selkies. Sirens. We are all fascinated by these mythical beautiful creatures from the sea.
-This book features word searches, short stories, poems, facts and more.
-Each puzzle relates to the mermaid theme, including ocean animals, movies, sea creatures, birds, beach therapy.
-Each poem and short story is original and exclusive to this book.
-This word search book also makes the perfect gift, especially when bundled with other titles in the series.
-With its stunning cover and original stories and poems, you won't want to throw this book away once you're finished with the puzzles.
-The word searches are suitable for all ages. The short stories have a slighter darker edge, but all content is G rated.
Collect all of the Fantasy range
-Mermaids
-Dragons
-Fairies
-Magic
-Mythical Creatures
More titles to come.
Louise Jean Wray, 9781648712197, 106pp.
Publication Date: August 1, 2020