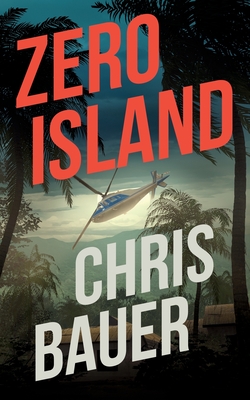 Zero Island
Paperback

* Individual store prices may vary.
Description
Take a Hawaiian vacation, they told Philo.
Relax. Maybe keep a runaway mob cleaner alive while you're there, they said.
Try not to get killed while doing it, they said...
"... the action and intrigue begins on page one and doesn't let up until the end of Bauer's smartly constructed, white-knuckle thrill ride." -Steve Konkoly, WSJ and USA Today bestselling author of the Ryan Decker series
The Hawaiian mob isn't dead; they moved to Philly. And now one of their own has fled.
Hawaiian mob fixer Kaipo Mawpaw is incognito somewhere in the South Pacific, and she wants to stay that way.
A mobster wants her back and is willing to buy a small Hawaiian island that isn't for sale to make it happen: Miakamii, Kaipo's birthplace, where seashell jewelry made by the island's indigenous people are worth small fortunes, where there might be a cure for dementia, and where its inhabitants have been sheltered from outsiders since the 1860s.
But the island's quiet native citizenry is now under siege as bodies of current and former inhabitants start piling up.
Philo Trout, retired Navy SEAL, current crime scene cleaning business owner, and reluctant tourist, is about to get the vacation of a lifetime.
________________________________
Praise for ZERO ISLAND:
"... more than a page-turner, it's a high-speed burner." -J.J. Hensley, author of Bolt Action Remedy and The Better of the Bad
"...a multi-faceted thriller with a unique cast of characters, witty dialogue, and some serious dark humor that lightens up the world of crime-scene cleaners and mobsters." -J.D. Allen, Shamus-nominated author
________________________________
What readers are saying:
★★★★★ "A real barn burner..."
★★★★★ "Gritty action packed thriller..."
★★★★★ "Hang on to your seat for this one "
★★★★★ "...an amazing story that I loved reading."
Severn River Publishing, 9781648751165, 300pp.
Publication Date: May 11, 2021