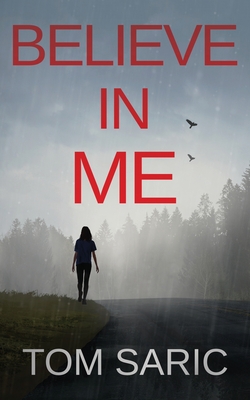 Believe In Me
Paperback

* Individual store prices may vary.
Description
SOMETIMES THE ONLY THING MORE DANGEROUS THAN FORGETTING YOUR PAST... IS REMEMBERING IT.
Tom Saric offers readers a glimpse into the case files of a small-town psychiatrist, and crafts a brilliantly-told tale of anger, betrayal and revenge in the process.
After a bloodied and disoriented twenty-something is found wandering the outskirts of a rural Maine town, psychiatrist Gus Young agrees to take her on as a client.
But when Sara Watson, the mysterious young woman, begins quoting verses from the Bible, Gus doesn't know what to make of his newest patient. And soon, their sessions take an unexpected turn.
As he works to piece together Sara's past, Gus comes to a shocking realization: Ms. Watson has just escaped a nearby cult - and the trauma from her time there runs far beyond the surface.
Then, after several supernatural experiences lead many in town to believe Sara is a second coming, she returns to the very same cult she escaped - except this time as their prophet.
However, Gus isn't convinced Sara is who she claims to be. As her prophecies intensify and cult members become more and more frantic, Gus must race to figure out Sara's motive... before innocent people get hurt.
Severn River Publishing, 9781648751332, 248pp.
Publication Date: August 24, 2021