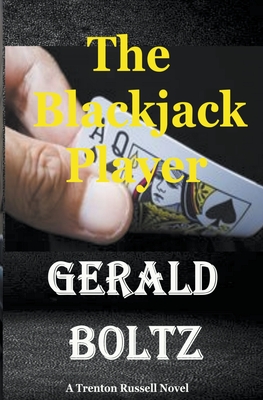 The Blackjack Player
Paperback

* Individual store prices may vary.
Description
The old west comes alive in modern day Las Vegas when a serial killer begins murdering women in brutal rituals resembling an 1860's Indian massacre. Three women so far have been found raped and murdered. A Native American gone psychotic? When the daughter of a wealthy casino owner is taken, Frank Durbin calls on his best friend, Trenton Russell, a former CIA analyst and high stakes blackjack player to find her before she becomes the next victim. He soon discovers that all is not what it seems. This time the killer wants a ransom of three million dollars and the deed to his casino. That the kidnapping is only the beginning of a deadly game of intrigue and betrayal. Another woman is killed to make a point. Pay the ransom or else. When Durbin's daughter escapes her captor with the help of an old prospector and flees into the desert towards the mountains of Northern Arizona, the killer is right behind them. Trenton enlists the aid of a Navajo tribal policeman as a guide and they frantically give chase. The chase ends in a tragic climax, but it's not the end of the game. They've uncovered an organized cartel of drug dealers who will stop at nothing to prevent Trenton from unraveling the web of lies and deceit surrounding the apparent kidnapping.
Stonehenge Publishing, 9781649458711, 442pp.
Publication Date: February 8, 2018