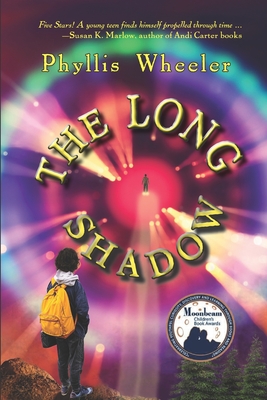 The Long Shadow
Paperback

* Individual store prices may vary.
Other Editions of This Title:
Paperback (5/9/2021)
Description
Part survival story, part exploration of racial justice in America, part journey of self-discovery, and wholly engaging and memorable. A well done and powerful story. It is certainly stuck in my head.-Joe Corbett, school librarian, St. Louis

I loved this book. I could not stop reading it once I had begun. It is a delightful story, as well as a very painful one, told very well without a wasted word. I gladly recommend it to anyone. --Jerram Barrs, professor at Covenant Theological Seminary and author of Echoes of Eden: Reflections on Christianity, Literature, and the Arts

I've read this book and enjoyed the characters in the story. I like the friendship that blossomed in the story and how the story came full circle in the end. It was a good history lesson without being offensive to anyone.-LaShaunda Hoffman, sensitivity reader and author
Searching for a new favorite book? Look no further than The Long Shadow by Phyllis Wheeler. Richie grabs your attention and doesn't let go until the very end.-Elsie G, age 13.
Aunt Trudy never wanted kids. Now that she's Richie's guardian, she makes his life miserable. Richie just wants to escape, so he seeks refuge in the deep Missouri woods he loves so much.
Suddenly it's not summer, but late fall. How did that happen? Did the trucker who just gave him a ride somehow whisk him back fifty years in time?
The woods aren't for Richie the haven they used to be. After a freak storm, he finds himself at the m.
Elk Lake Publishing Inc, 9781649491329, 202pp.
Publication Date: May 9, 2021