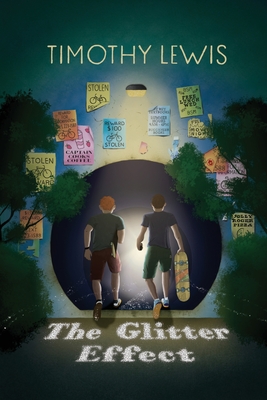 The Glitter Effect
Paperback

* Individual store prices may vary.
Description
Solving a major university's bicycle theft case will make Hal Tanner a winner, unless failure first proves ... deadly.
Hal Tanner vows to be the best sixth grade skateboarder, matching the accomplishments of his older brother, Rick-the newspaper editor at Southern State University. When Rick invites Hal and his best friend, Jerry, to spend a week on campus, dozens of bicycles disappear. Hal and Jerry investigate, skateboarding into the dark underworld of cutthroat thieves. After the boys befriend Wiley-a decorated American soldier injured in the war in Afghanistan-Hal discovers the true meaning of success. But can his new found knowledge save his life, and Jerry's, before it's too late?
Elk Lake Publishing Inc, 9781649494467, 106pp.
Publication Date: November 8, 2021