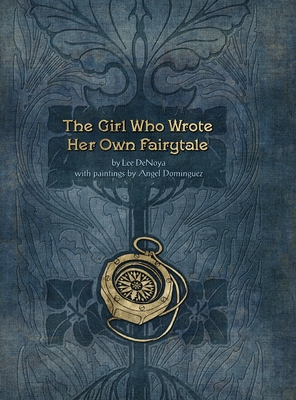 The Girl Who Wrote Her Own Fairytale
Hardcover

* Individual store prices may vary.
Description
"Why do we read stories " yawned the I-am-not-sleepy little girl.
Her grandmother asked back, "Why do you think?
The characters? The worlds they create? Maybe as a way to escape?"
"Yes," she replied through eyes full of sand. "Yes, all of that. And ..,"
" ... and we see our Self in the tale," her grandmother said like she knew it well.
"We seek ourselves in who we meet, and choose which bits to lose and keep."
So begins bedtime, as a grandmother reads her granddaughter the story she most loves to tell. The story of a girl who leaves home to seek a bigger world, meets three allies along the way, and travels a road much different than what she expected.
Sound familiar?
Step into a story Morgan Llywelyn calls, "unlike any other yet hauntingly familiar. Both intimate and universal. Shimmering with magic to excite the senses." In verses charmingly brought to life in 29 full-page watercolor illustrations by Angel Dominguez, The Girl Who Wrote Her Own Fairytale wants to entertain, intrigue and empower readers of all ages, throughout the ages.
Palmetto Publishing, 9781649907936, 72pp.
Publication Date: August 2, 2021