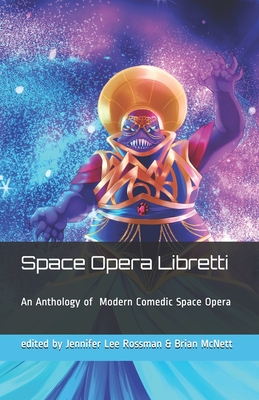 Space Opera Libretti
Modern Comedic Space Opera with Arias
Paperback

* Individual store prices may vary.
Description
The problem with space opera is that there's not enough opera in it, and certainly a dearth of coloratura diva sopranos in the third act. This anthology sets out to fix that by placing the music front-and-center. We've created a glittery disco-ball of fun. 20 stories designed to amuse. Some actually take place in space. There's even an actual opera in here. We didn't hold back.Time-traveling cats that quote opera... Intergalactic singing competitions... An endless song that becomes the soundtrack to countless generations of rebellions... And, of course, invisible space bears made of black holes that may or may not be extinct.
Independently Published, 9781651853306, 416pp.
Publication Date: December 31, 2019