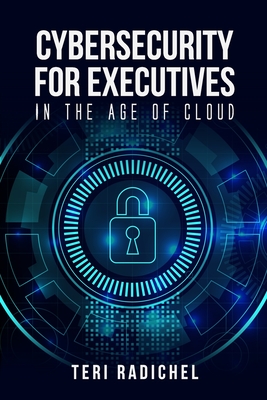 Cybersecurity for Executives in the Age of Cloud
Paperback

* Individual store prices may vary.
Description
With the rising cost of data breaches, executives need to understand the basics of cybersecurity so they can make strategic decisions that keep companies out of headlines and legal battles. Although top executives do not make the day-to-day technical decisions related to cybersecurity, they can direct the company from the top down to have a security mindset. As this book explains, executives can build systems and processes that track gaps and security problems while still allowing for innovation and achievement of business objectives.
Many of the data breaches occurring today are the result of fundamental security problems, not crafty attacks by insidious malware. The way many companies are moving to cloud environments exacerbates these problems. However, cloud platforms can also help organizations reduce risk if organizations understand how to leverage their benefits. If and when a breach does happen, a company that has the appropriate metrics can more quickly pinpoint and correct the root cause. Over time, as organizations mature, they can fend off and identify advanced threats more effectively. The book covers cybersecurity fundamentals such as encryption, networking, data breaches, cyber-attacks, malware, viruses, incident handling, governance, risk management, security automation, vendor assessments, and cloud security.
RECOMMENDATION:
As a former senior military leader, I learned early on that my personal expertise of a subject was less important than my ability to ask better questions of the experts. Often, I had no expertise at all but was required to make critical high risk decisions under very tight time constraints. In this book Teri helps us understand the better questions we should be asking about our data, data systems, networks, architecture development, vendors and cybersecurity writ large and why the answers to these questions matter to our organizations bottom line as well as our personal liability. Teri writes in a conversational tone adding personal experiences that bring life and ease of understanding to an otherwise very technical, complex and sometimes overwhelming subject. Each chapter breaks down a critical component that lends to a comprehensive understanding or can be taken individually. I am not steeped in cyber, but Teri's advice and recommendations have proven critical to my own work on Boards of Directors as well as my leadership work with corporate CISOs, cybersecurity teams, and C-Suite executives. In a time-constrained world this is a worthy read.
- Stephen A. Clark, Maj Gen, USAF (Ret)
AUTHOR:
Teri Radichel (@teriradichel) is the CEO of 2nd Sight Lab, a cloud and cybersecurity training and consulting company. She has a Master of Software Engineering, a Master of Information Security Engineering, and over 25 years of technology, security, and business experience. Her certifications include GSE, GXPN, GCIH, GPEN, GCIA, GCPM, GCCC, and GREM. SANS Institute gave her the 2017 Difference Makers Award for cybersecurity innovation. She is on the IANS (Institute for Applied Network Security) faculty and formerly taught and helped with curriculum for cloud security classes at SANS Institute. She is an AWS hero and runs the Seattle AWS Architects and Engineers Meetup which has over 3000 members.
Teri was on the original Capital One cloud team helping with cloud engineering, operations, and security operations. She wrote a paper called Balancing Security and Innovation With Event Driven Automation based on lessons learned from that experience. It explains how companies can leverage automation to improve cybersecurity. She went on to help a security vendor move a product to AWS as a cloud architect and later Director of SaaS Engineering, where she led a team that implemented the concepts described in her paper. She now helps companies around the world with cloud and cyber security as a sought-after speaker, trainer, security researcher, and pentester.
Independently Published, 9781652474814, 380pp.
Publication Date: March 8, 2020