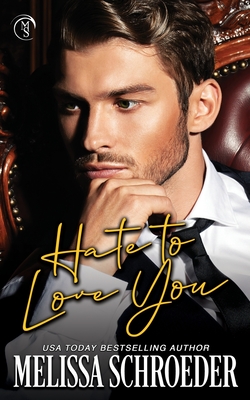 Hate to Love You
An Enemies to Lovers Romantic Comedy
Paperback

* Individual store prices may vary.
Description
Dive into this sizzling romantic comedy from USA Today bestselling author Melissa Schroeder.He is absolutely, completely, and undoubtedly the one man I shouldn't fantasize about. Other than being my boss, he's too rigid, a workaholic with a checkered past when it comes to women. Knowing all that, I shouldn't think about how his hands would feel on my body, or how his voice would sound when he whispered my name in the dark. But I can resist him. Mainly because he can't stand me, and he's the kind of boss who makes me think about murder on a daily basis. That's until he shows me his softer side and ignoring my need for him becomes impossible. No, softer side or not, I have to resist the lure of Grady Hawthorne because if I don't, I'm pretty sure I won't survive the fall.Warning: This book includes a smack-talking executive assistant, a workaholic boss who has the most amazing...mouth, irritating siblings, a drunken night that ends in jail, and a happily ever after that will make you sigh. Author assumes no responsibility for overheated readers. This is a standalone romantic comedy with no cheating and an HEA.THE CAMOS AND CUPCAKES WORLD: Camos and CupcakesDelicious-Book 1Luscious-Book 2Scrumptious-Book 3The FillmoresHate to Love You-Book 1 (1/10/20)Love to Hate You-Book 2 (early 2020)
Independently Published, 9781660732517, 358pp.
Publication Date: January 14, 2020