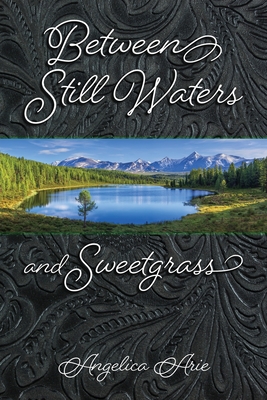 Between Still Waters and Sweetgrass
Paperback

* Individual store prices may vary.
Description
Life in the American West is a life fully lived. Burning crimson sunrises upon the pristine pasture, majestic horses, and slick cattle roaming on the ranch, and the still waters that reflect the towering mountaintops-glimpse of nature's peace found even in the midst of her fiercest elements.In Between Still Waters and Sweetgrass, author Angelica Arie takes you on a heartwarming and soul-strengthening journey with the Patterson family, a hardworking clan of resilient individuals who call the limitless land and endless skies of Montana home. In this empowering novel of humorous twists and dramatic turns, Arie shares the excitement, joys, and sorrows of life on a Montana cattle ranch, as the Patterson family experiences the challenges and triumphs of the wild west.As cattle ranchers Sam and Kat Patterson raise their children to follow in their well-worn footsteps, they come to realize that their legacy is made of more than just caring for their livestock. While roping, wrestling, branding, and banding is not for the faint of heart, Sam and Kat discover that the ranch life will present them with hardships they could never imagine. From the early loss of Sam's parents to a devastating fire that leaves them facing an unknown future, Sam and Kat realize that their greatest hope is found in their faith-affirming commitment to one another.Inspired by Arie's own family experiences from growing up on a Montana farm and ranch, and marrying into another one, Between Still Waters and Sweetgrass is filled with fictional takes of very true stories, and even the most unbelievable moments within its pages actually occurred in the lives of Arie's rancher kinfolk.Grab life by the reins and step into this exhilarating adventure with the Patterson family as you lose yourself in the spirit of western wanderlust somewhere between Still Waters and Sweetgrass. Angelica Arie is a native Montanan, blessed to live in rural farming and ranching communities that compared very closely to "Little House on the Prairie." Aside from writing, she has had a career in the field of Radiology for nearly 30 years. She loves music, plays multiple instruments, and often writes her own. She serves in her local church both singing and playing music on one of their worship teams, and as a youth leader for the youth ministries. She enjoys Montana's diverse landscape for recreation including hunting, fishing, and simply exploring the abundance of beautiful creation in every season.
Xulon Press, 9781662805783, 232pp.
Publication Date: March 13, 2021