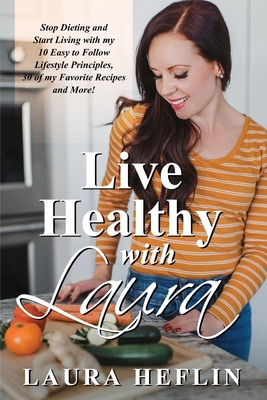 Live Healthy With Laura (Paperback)
Stop Dieting and Start Living with my 10 Easy to Follow Lifestyle Principles, 30 of my Favorite Recipes and More!
Gatekeeper Press, 9781662901140, 130pp.
Publication Date: July 13, 2020
* Individual store prices may vary.
Description
When is the last time you really felt free around food and in tuned with your body? In our extremist culture with so many fad diets advertised promising amazing, quick results, Laura strives to teach a refreshing more balanced approach that leads to lasting results for both the mind and body. This book sheds light on Laura's most valued lifestyle principles that she believes can help everyone live happy, healthy and free.