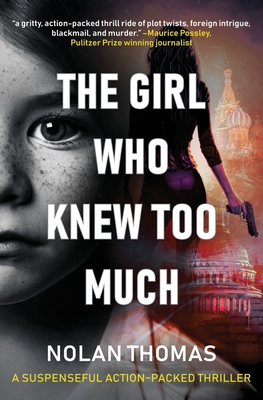 The Girl Who Knew Too Much
A Suspenseful Action-Packed Thriller
Paperback

* Individual store prices may vary.
Description
"a gritty, action-packed thrill ride of plot twists, foreign intrigue, blackmail, and murder." - Maurice Possley, Pulitzer Prize winning journalist
"This book will grab you and not let you go until the last page has turned." - Donald J. Hurzeler, Amazon bestselling author
A homeless mom overdoses. Her ten-year-old daughter, Riley, is whisked away by a corrupt social worker . . . along with any records the little girl ever existed. Fate catapults Riley into a dangerous, clandestine world of corruption and blackmail. What she learns could jeopardize a covert Russian operation, headquartered in Washington, D.C., targeting the United States.
Riley knows too much. She must be eliminated.
Time is running out. Riley must try to outrun and outsmart Agent Nika Rolinska- fiction's most shocking, ruthless new villain.
Kilgallenperry, 9781662904509, 326pp.
Publication Date: February 22, 2021