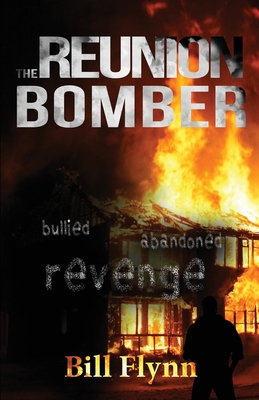 The Reunion Bomber
Paperback

* Individual store prices may vary.
Description
RONAN RYAN, A FORMER FBI AGENT, RETURNS TO EASTBORO TO ATTEND THE REUNION OF HIS HIGH SCHOOL CLASS. A CELEBRATION WITH HIS BASKETBALL TEAMMATES AND A PLEASANT ENCOUNTER WITH HIS FIRST LOVE IS INTERRUPTED BY A VIOLENT ACT OF VENGEANCE. THE FIVE CHIMINEYS RESTAURANT WHERE THE REUNION DINNER IS HELD BECOMES A CRIME SCENE, BUT THE KILLERS WORK IS NOT FINISHED. HIS OTHER TARGETS ARE ALL THE MEMBERS OF RONAN'S CLASS, THAT INCLUDES HIS HIGH SCHOOL SWEETHEART AND HIS FRIEND, THE EASTBORO CHIEF OF POLICE. THEY JOIN WITH A JAILED COMPUTER HACKER TO TRY AND FIND THE DERANGED, BUT CLEVER GARAGE DWELLER WHO MERCILESSLY AND METHODICALLY WREAKS TERROR ON THE CLASSMATES OF HIS PAST. THE REUNION AT EASTBORO COMES TO AN END IN FORTY-EIGHT TENTION PACKED HOURS AFTER THE REUNION BOMBER MAKES HIS FINAL DETONATION.
Gatekeeper Press, 9781662908323, 202pp.
Publication Date: March 6, 2021