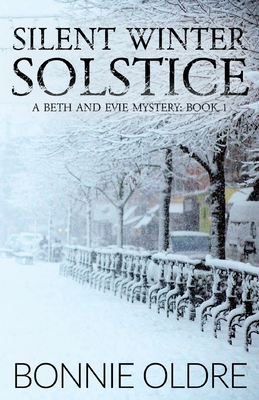 Silent Winter Solstice
Paperback

* Individual store prices may vary.
Description
Reminiscent of the styles and stories of Agatha Christie, Rhys Bowen, and Richard Osman, Silent Winter Solstice is an intriguing mystery full of 1960s small-town nostalgia and memorable characters.
Winter Solstice, 1968. While most of the world is transfixed by the televised images of the first manned lunar orbit, Beth Williams rushes through the eerie quiet of her home-town city park trying to get to work on time. Suddenly, a body rolls down the hill and lands near her feet. She glimpses a shadowy figure at the top of the hill. But, before the police arrive, the body disappears and they dismiss the whole thing as a drunk who fell, was stunned, and then wandered off after regaining consciousness. However, Beth is certain that a murder was committed. She and her best friend, Evie Hanson, both mystery novel buffs, decide to investigate. The menace grows when Beth discovers she is being followed around town. Beth and Evie realize they must solve the case before it is too late.
Gatekeeper Press, 9781662916533, 292pp.
Publication Date: December 13, 2021