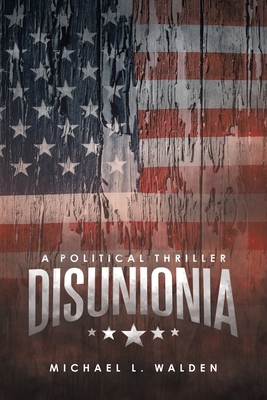 Disunionia
A Political Thriller
Paperback

* Individual store prices may vary.
Description
The United States' political system has fractured into multiple tribal groups. A federal budget hasn't been passed in years, and presidents are routinely impeached during their first month in office. States have closed their borders and thumbed their collective noses at the federal government. The country is running on fumes, and foreign powers know it. It seems it's only a matter of time before the great experiment of the United States of America is no more. The only question is, how many states will be absorbed into foreign empires? Against this backdrop, four individuals, a newly elected US Senator, the first illegal resident selected as a state governor, and a newlywed couple looking for a better life, unknowingly confront foreign agents, a cartel backed terrorist group, kidnappers, and an unknown murderer in their fight to save the country. Will they succeed? Or will their efforts be the last gasp of themselves - and of the country they love?
iUniverse, 9781663202246, 246pp.
Publication Date: August 13, 2020
About the Author
Michael L. Walden is a Reynolds Distinguished Professor at North Carolina State University, where he has taught for over four decades. A prolific researcher, writer, and broadcaster, Walden is the author of fourteen books, over 300 articles and reports, as well as a monthly newspaper column and a daily radio broadcast about economics. He has won numerous awards, including the Order of the Long Leaf Pine from the Governor of North Carolina.