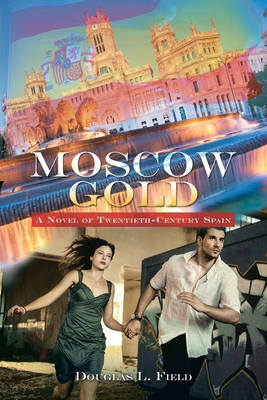 Moscow Gold
A Novel of Twentieth-Century Spain
Paperback

* Individual store prices may vary.
Description
David Fordham is an expatriate living on the edge in Madrid. He is a free-lance journalist. His editor details him to investigate a cold case from the Spanish Civil War era some 30 years before. David resists. Doing the story threatens to disrupt his comfortable and accustomed lifestyle. It will expose him to notoriety he does not need. But, it is height-of-the-Cold-War 1963. David, Ariel Mu iz, a young Spanish woman and Ignacio "Nacho" Arjona, a veteran of the civil war, are irretrievably drawn in. They intrude themselves into a labyrinth of long-forgotten events that powerful individuals and institutions all over Europe must, at all costs, guarantee will remain undisturbed. David is smart, ambitious and a quick learner. His investigation leads him out of Madrid to locations around Spain and then extends to Paris, Gibraltar, Moscow and Berlin. His talent and ability for espionage and street craft develop fast against the backdrop of a budding, then flourishing relationship with Ariel and a profound and enduring friendship with Nacho as the three confront and endeavor to survive intrigue at the highest levels and mortal threats to their lives.
iUniverse, 9781663203366, 690pp.
Publication Date: April 18, 2022