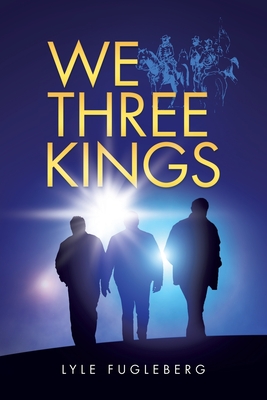 We Three Kings
Paperback

* Individual store prices may vary.
Other Editions of This Title:
Hardcover (12/20/2020)
Description
It's 4:00 in the afternoon on November 30th, a special hour in the history of Franklin, Tennessee. Three strangers, who are at an age planning for retirement, and coming from different directions, are thrown together by an inexplicable happening. They don't know what it means, are puzzled by the fact they are the only ones involved, and further confounded when horsemen appear who are amazingly reflective of Confederate cavalrymen. There has to be a reason for all of this, but unraveling the mystery isn't easy. It becomes a challenge that must be met, with efforts to do so leading to a riddle . . . a riddle but not a game. WE THREE KINGS weaves its way through the vagaries of the riddle, which are as clear as the fog that envelopes the area, until it arrives at not only a solution, but also the revelation that the happening might be the most significant in 2000 years. The solution is a call to action, an action that will commit the three for the rest of their days.
iUniverse, 9781663205957, 288pp.
Publication Date: December 20, 2020
About the Author
Lyle Fugleberg, the founder of an award-winning Architectural Firm, retired in 2008 after 45 years of practice. Stillactive with sports and community service, he has also taken to write in fictional form about special issues and interests. This latest is prompted by not only his love for history, but also that for his country which the winds of change in American politics are jeopardizing. He and his wife of sixty-four years divide their time between Florida and Western North Carolina.