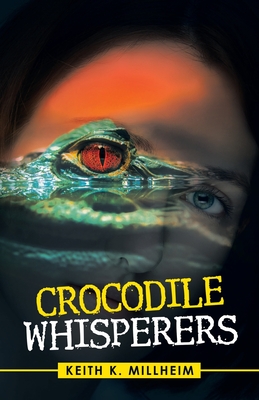 Crocodile Whisperers
Paperback

* Individual store prices may vary.
Other Editions of This Title:
Hardcover (2/10/2022)
Description
The Blue Ring Assassin introduced Zoe Waringi-daughter of an Aboriginal mother and an Irish/Australian father. An expert on venomous sea life, she became a vigilante and assassin, eliminating people who escaped the law. She now returns but questions her job when she is contracted to terminate a Tokyo oyabun, the leader of the Inagawa-kai yakuza. Due to her hesitation, Zoe is now the target of her employer, a Jewish group called Der Finder with ties to the Mossad. The top Der Finder assassin in the United States is known as "The Invisible Man," and he has never failed a contract. An airplane crash in the Florida Everglades involving Werner Kline changes everything, though, as The Invisible Man goes to Australia to hunt Zoe. Werner's sister, Beth Kline, is a good-hearted rebel-with-a-cause, an avid eviromentalist with a strong connection to nature is drawn to Broome, Western Australia, where she meets an Aboriginal mystic and a maverick priest. Beth demonstrates the ability to communicate with deadly saltwater crocs, becoming known as a crocodile whisperer. She never expected the consequences of this incredible skill or her newfound connection to Zoe Waringi.
iUniverse, 9781663222237, 734pp.
Publication Date: February 10, 2022