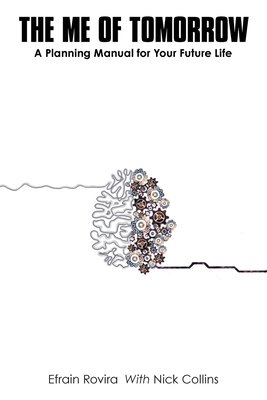 The Me of Tomorrow
A Planning Manual for Your Future Life
Paperback

* Individual store prices may vary.
Other Editions of This Title:
Hardcover (3/13/2022)
Description
For me, thinking about the me of tomorrow far predates the virus. It has become second nature, essential to creating a meaningful life. It's my bread and butter. However, paradoxically, understanding how to plan in the age of coronavirus took on an even greater meaning. Our sense of balance; thirst for knowledge; and approach to health, career, finances, and relationships required even more forethought and attention than ever before. Envisaging future tomorrows puts us in a better position to deal with today. At some point, we knew the planet's current nightmare would end and an unpredictable "new normal" would emerge. Having the mental discipline to envisage a different life and a different life stage makes us smarter, more adaptable, and more conscious of our choices every day. This book is all about decision-making; COVID-19 just made us consider our daily decisions with another unknown variable. It reinforced my belief that planning, both past and present, holds meaning and resonance in times of stress and greatest uncertainty, just as it does when life seems more normal. Unpredictability is part of life. Efrain Rovira wanted nothing more than to be an engineer while growing up in Panama. His rationale was simple: Engineers in Panama were paid well, and he wanted to live a secure, comfortable life. So, he started planning ahead. The fact that his peers who also wanted to be engineers did not do the same floored him-and their diverging paths convinced him to make planning and visualizing a key part of life moving forward. At so many junctures, he found himself thinking about not only the best choice for that moment but the long term. In this guide to planning for a better life, he reveals how to think and plan rigorously for the future, set yourself up for future happiness, and appreciate how thinking about tomorrow can influence every aspect of life. The book helps readers navigate the complex web of work by showing how influence is more effective than title, what organizations value, and the critical attributes for career success. It also explores ways to promote financial and physical health. Get a strategic long-term plan and work toward your dreams with the insights and lessons in The Me of Tomorrow.
iUniverse, 9781663229045, 254pp.
Publication Date: March 13, 2022