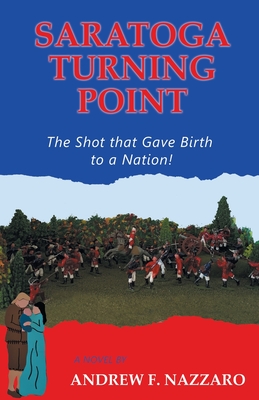 Saratoga Turning Point
The Shot That Gave Birth to a Nation!
Paperback

* Individual store prices may vary.
Other Editions of This Title:
Hardcover (3/10/2022)
Description
"No taxation without representation" is the cry that inspires the colonies to seek independent rule after Britain imposes a litany of unbearable taxes. British General John Burgoyne's plan is to invade the colonies from Canada and then proceed south to Albany, New York, cutting off New England from the rest of the colonies and effectively ending the war before it starts. Philip Eames, the son of an Anglican father and a Quaker mother, is a passionate hunter who is proud of his father's service to the crown despite the views of others. Some people in his community north of Albany, don't understand how he could fall in love with Renee, a French-Canadian Catholic who is now his wife and mother of his son. But what no one knows is that Philip is about to fulfill a destiny that even he couldn't have imagined. As a chain of events unfolds and a single shot is fired that turns the tide of the Battle of Saratoga, history is transformed forever as France becomes America's first ally and a nation is born. Saratoga Turning Point is a historical tale based on true events that shares the journey of a humble man whose moral principles are challenged during the American Revolutionary War.
iUniverse, 9781663232236, 226pp.
Publication Date: March 10, 2022