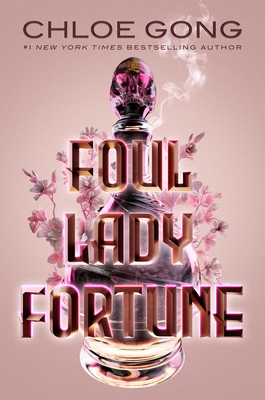 Foul Lady Fortune
Hardcover

* Individual store prices may vary.
Other Editions of This Title:
Digital Audiobook (9/26/2022)
CD-Audio (9/27/2022)
September/October 2022 Kids Indie Next List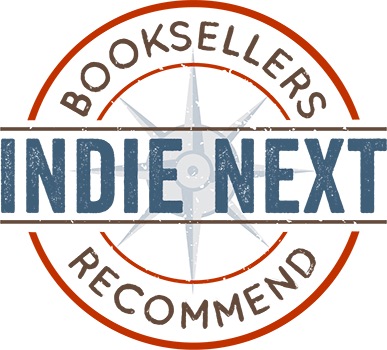 "After reading
These Violent Delights
, I constantly checked for new writing from Chloe Gong.
Foul Lady Fortune
did not disappoint, with a new cast of characters (and some familiar faces) to fall in love with, and an entirely new political landscape to immerse in."
— Ellie Ray, Content Bookstore, Northfield, MN
View the List
Description
From the #1 New York Times bestselling author of These Violent Delights and Our Violent Ends comes the first book in a captivating new duology following an ill-matched pair of spies posing as a married couple to investigate a series of brutal murders in 1930s Shanghai.

It's 1931 in Shanghai, and the stage is set for a new decade of intrigue.

Four years ago, Rosalind Lang was brought back from the brink of death, but the strange experiment that saved her also stopped her from sleeping and aging—and allows her to heal from any wound. In short, Rosalind cannot die. Now, desperate for redemption for her traitorous past, she uses her abilities as an assassin for her country.

Code name: Fortune.

But when the Japanese Imperial Army begins its invasion march, Rosalind's mission pivots. A series of murders is causing unrest in Shanghai, and the Japanese are under suspicion. Rosalind's new orders are to infiltrate foreign society and identify the culprits behind the terror plot before more of her people are killed.

To reduce suspicion, however, she must pose as the wife of another Nationalist spy, Orion Hong, and though Rosalind finds Orion's cavalier attitude and playboy demeanor infuriating, she is willing to work with him for the greater good. But Orion has an agenda of his own, and Rosalind has secrets that she wants to keep buried. As they both attempt to unravel the conspiracy, the two spies soon find that there are deeper and more horrifying layers to this mystery than they ever imagined.
Praise For Foul Lady Fortune…
"An electrifying, swashbuckling tale of intrigue and assassins, romance and betrayal."
— Cassandra Clare, #1 New York Times bestselling author of The Last Hours series

"Amazing, show-stopping, spectacular. Chloe Gong does it again with her fantastical take on the classic Chinese genre of Minguo-era spy thrillers, where no loyalties are certain and no one can be trusted in the shadowy political battle between the Nationalists, communists, and imperialists. A enthralling mystery that is sure to stun as it unravels."
— Xiran Jay Zhao, #1 New York Times bestselling author of IRON WIDOW

"This book is a dark delight. I found myself transported to a different place and time, which is exactly what I look for in my favorite books. Gong's writing is evocative, and her dialogue crackles. Mesmerizing and mysterious in equal turns, Foul Lady Fortune is a captivating read, and I look forward to the next installment in the series."
— Renée Ahdieh, #1 New York Times bestselling author of The Beautiful Quartet

"Equal parts intoxicating and dazzling, Gong's newest duology is enchanting and unmissable. Each page is a finely honed blade that goes straight to the heart."
— Roshani Chokshi, New York Times bestselling author of THE GILDED WOLVES

"Foul Lady Fortune had my heart pounding from the first chapter. With brilliant pacing and utterly dynamic characters, Gong transports us to 1930s Shanghai—into a high stakes game of war, love, and espionage—and conquers every page with cinematic precision."
— Elizabeth Lim, New York Times bestselling author of SIX CRIMSON CRANES

"Chloe Gong's Foul Lady Fortune is an electric, action-packed jewel of a story, brimming with vivid prose, exhilarating twists and turns, and incredible characters who will steal your heart. This book dazzles."
— Claire Legrand, New York Times bestselling author of Furyborn

"Foul Lady Fortune is a thrilling historical fantasy packed with action, intrigue, and swoon-worthy romance. I will read anything Chloe Gong writes."
— June Hur, bestselling author of THE RED PALACE

"With tense, lush storytelling, a complicated heroine and her swoon worthy foil, Foul Lady Fortune invites you into a dark chapter of twentieth century China where intrigue lies behind every corner. Intoxicating!"
— Stacey Lee, New York Times bestselling author of THE DOWNSTAIRS GIRL

"A glamorous spy thriller that will leave you breathless. Chloe Gong masterfully blends romance, political drama, and Black Widow-esque action sequences into a familiar world with new characters you'll fall completely in love with."
— Dustin Thao, New York Times bestselling author of YOU'VE REACHED SAM

"When I think Republican era spy story, I think thrills, triple agents, and twists. Foul Lady Fortune delivers on all these fronts and more. The chemistry was crackling, the revelations hair-raising, and I was so taken by the world that I did not see the reveals coming, in the best way possible. Chloe Gong has outdone herself, without a doubt."
— Joan He, New York Times bestselling author of THE ONES WE'RE MEANT TO FIND
Margaret K. McElderry Books, 9781665905589, 528pp.
Publication Date: September 27, 2022
About the Author
Chloe Gong is the New York Times bestselling author of These Violent Delights and its sequel, Our Violent Ends, as well as Foul Lady Fortune. She is a recent graduate of the University of Pennsylvania, where she double majored in English and international relations. Born in Shanghai and raised in Auckland, New Zealand, Chloe is now located in New York pretending to be a real adult. You can find her on Twitter, Instagram, and TikTok under @TheChloeGong or check out her website at TheChloeGong.com.