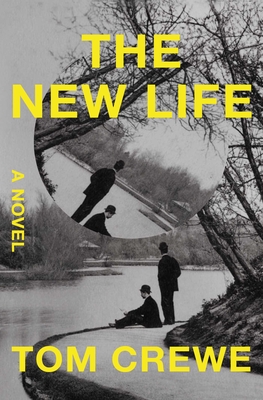 The New Life
A Novel
Hardcover

* Individual store prices may vary.
Other Editions of This Title:
Digital Audiobook (1/2/2023)
Compact Disc (1/3/2023)
January 2023 Indie Next List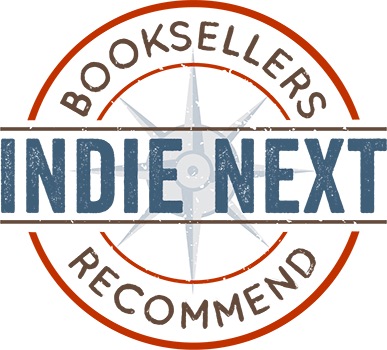 "Crewe pays great tribute to those throughout history who have braved the battles to rightfully normalize homosexuality. Addington and Ellis boldly believed in a New Life for everyone. Their legacy is nothing less than inspiring."
— Barbara Hall, Readers' Books, Sonoma, CA
View the List
Description
A brilliant and captivating debut, in the tradition of Alan Hollinghurst and Colm Tóibín, about two marriages, two forbidden love affairs, and the passionate search for social and sexual freedom in late 19th-century London.

In this powerful, visceral novel about love, sex, and the struggle for a better world, two men collaborate on a book in defense of homosexuality, then a crime—risking their old lives in the process.

In the summer of 1894, John Addington and Henry Ellis begin writing a book arguing that what they call "inversion," or homosexuality, is a natural, harmless variation of human sexuality. Though they have never met, John and Henry both live in London with their wives, Catherine and Edith, and in each marriage there is a third party: John has a lover, a working class man named Frank, and Edith spends almost as much time with her friend Angelica as she does with Henry. John and Catherine have three grown daughters and a long, settled marriage, over the course of which Catherine has tried to accept her husband's sexuality and her own role in life; Henry and Edith's marriage is intended to be a revolution in itself, an intellectual partnership that dismantles the traditional understanding of what matrimony means.

Shortly before the book is to be published, Oscar Wilde is arrested. John and Henry must decide whether to go on, risking social ostracism and imprisonment, or to give up the project for their own safety and the safety of the people they love. Is this the right moment to advance their cause? Is publishing bravery or foolishness? And what price is too high to pay for a new way of living?

A richly detailed, insightful, and dramatic debut novel, The New Life is an unforgettable portrait of two men, a city, and a generation discovering the nature and limits of personal freedom as the 20th century comes into view.
Praise For The New Life: A Novel…
"This debut novel reimagines the real-life efforts of two researchers who advocated for acceptance of homosexuality in the 1800s, decades before the gay rights movement. In exploring their story, Crewe asks: What's worth jeopardizing in the name of progress?"
—The New York Times Book Review, Editor's Choice

"In The New Life, Crewe distinguishes himself both as novelist and as historian... He has, more unusually, found a prose that can accommodate everything from the lofty to the romantic and the shamelessly sexy."
—The New Yorker

"Intricate and finely crafted… [Crewe] attentively constructs rich, human motivations and contradictions for his fictionalized renderings of John and Henry… The New Life brims with intelligence and insight, impressed with all the texture (and fog) of fin de siècle London."
—The New York Times

"The spirit of Forster broods over Tom Crewe's lyrical, piercing debut, The New Life, which lends a contemporary urgency to an exploration of same-sex intimacy and social opprobrium… The New Life is a fine-cut gem, its sentences buffed to a gleam, but with troubling implications for our own reactionary era."
—The Washington Post

"A literary debut that's nothing less than remarkable… Crewe's writing is subtly intricate, gorgeous, though never precious or showy' at times, it calls to mind the best of Thomas Hardy, but with necessarily modern sensibilities… This is a beautiful, brave book that reminds us of the terrible human cost of bigotry; this is a novel against forgetting."
—The Boston Globe

"One of the most embodied historical novels I have read ... Crewe's brilliance – in addition to his ability to make us feel the physical sensations – is in dramatising moral dilemmas with complexity and rigour ... Lives and experience demand richer forms of storytelling, and this is just what Crewe has given us."
—The Guardian

"A novel that promises to scrape back the polished veneer of late 19th-century England."
—Daily Mail

"Tom Crewe's book is a beautiful, haunting portrait of love in a time that didn't understand it, and a reminder of how close we are to the past."
—Town & Country, 30 Must-Read Books for Winter 2023

"[An] auspicious debut... Crewe uses meticulously researched period details to great effect, and rounds out the narrative with solid characters and tight pacing. Readers will look forward to seeing what this talented author does next."
—Publishers Weekly

"Electrifying. Tom Crewe's forensic love of the physical puts the body back into history and makes the past a living, changing place."
—Anne Enright, author of Actress and The Green Road

"A very fine new writer."
—Kate Atkinson, author of Life after Life and Shrines of Gaiety

"The New Life is filled with nuance and tenderness, steeped in the atmosphere of late nineteenth century London, a world on the brink of social and sexual change. Tom Crewe's brilliant novel dramatizes the relationship between the visionary and the brave, charting the lives of men and women who inspired not only political progress but an entire new way of living and loving."
—Colm Tóibín, author of Brooklyn and The Magician
Scribner, 9781668000830, 400pp.
Publication Date: January 3, 2023
About the Author
Tom Crewe was born in Middlesbrough in 1989. He has a PhD in 19th-century British history from the University of Cambridge. Since 2015, he has been an editor at the London Review of Books, to which he has contributed more than thirty essays on politics, art, history, and fiction. The New Life is his first novel.