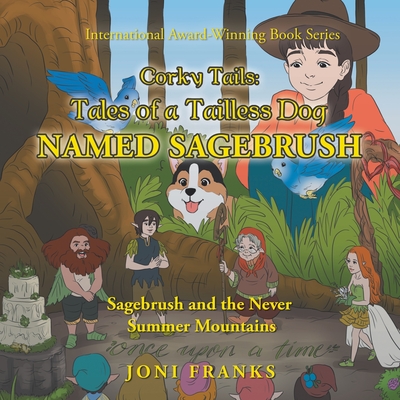 Corky Tails
Tales of a Tailless Dog Named Sagebrush: Sagebrush and the Never Summer Mountains
Paperback

* Individual store prices may vary.
Description
Hidden amidst the clouds lies the mystifying region known as the Never Summer Mountains. Here, lush natural meadows provide a setting that is bursting with skunk cabbage and chokecherry bushes, and high-altitude water bogs that some say are inhabited by fairies. As the Thunder Moon of July rose high in the starless sky, even the wind held its breath in anticipation of the squall that was already brewing, just before the first bolt of white-hot lightning exploded through the alpine tundra. Follow the adventures of Sagebrush, the tailless puppy, in her high-country adventure as she journeys through the Never Summer Mountains with her companions to clear a colossal landslide that has jammed Froze Creek with rubble and blocked the local water source. From international award-winning Author Joni Franks comes the seventh book in the Corky Tails book collection. This story addresses belittling, the value of teamwork, and making judgements based on appearance, all woven into a fairytale setting, with a surprise ending that will melt your heart.
Xlibris Us, 9781669822592, 38pp.
Publication Date: July 11, 2022